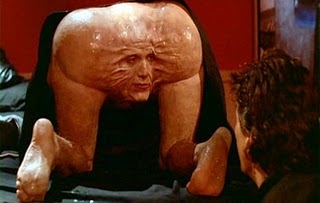 While we are always adding new reviewers and seeing old ones move onto other things (life…that is), we are adamant about providing a horror resource for fans of the genre in the form of intelligent and insightful film reviews.
Some films are well known while others might only exist on tape in someone's garage sale somewhere. Regardless, we provide a community service of flagging those worth watching and those best left not.
Certainly you can swing by Amazon or IMDB for a review or 2 however, our system is built upon actual horror fans and professionals who also have a passion for writing, watching, and communicating within the genre they enjoy.
It is upon that basis, that we are seeking out exclusive reviewers in interest of reviewing 1980's horror films. With close to 700 titles (from the 80s), we don't expect the list to deplete overnight. If this is of interest to you, we'd love to add you as a reviewer!
Right now, we are limiting this inquiry to 80s films, with so many titles to get thru.
FEW THINGS:
– Reviews must be 650 words minimum (do not include synopsis)
– Reviews must be intelligently written
– Your own words (no plagiarizing of any level)
– You must be a horror fan!!
– If you are one of those "angry reviewers", your probably not a good fit
– Reviews must capture 3 elements that are important to us.
What the film was about, what you thought of it, and any factual, production, or observations you can add (FX, directing, history, acting, locations…)
FILMS:
Many of these films have never been released on DVD. We supply all films for review.
TERMS:
– This is not paid
– We provide product per private links (3 per session)
– Films must be reviewed upon acceptance
– We ask that film reviews be done within a 2 week period
– We have to examine your writing before acceptance (link, word doc or other review source)
Note: Please don't inquire on this if these terms are not suitable
Contact us directly here at  positions@horrornews.net – Please provide writing sample