CABIN IN THE WOODS has been teetering on release for years. It's coming out, it's not coming out, the status on this one seems to change monthly.
Been a while since we last spoke of it but today brings a new one sheet that's actually kinda cool.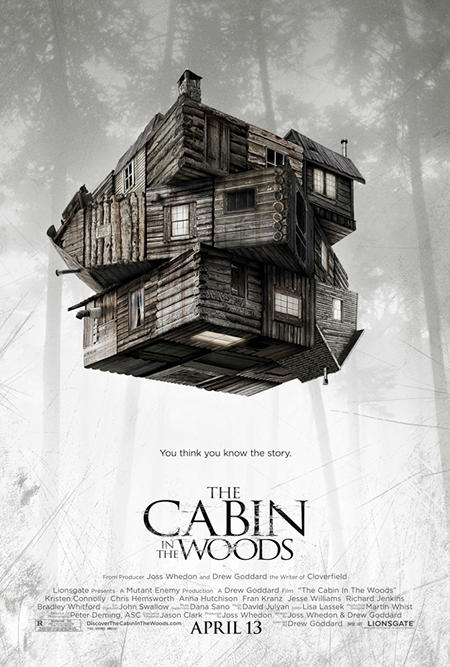 With a supposed solid release date of April 13th, 2012 maybe we can finally put this one on our "can't wait to see it" list for next year. Early word is that this one is pretty kick ass so anticipation has been high for quite some time.
A great cast including Chris Hemsworth, Richard Jenkins, Bradley Whitford, Kristen Connolly, Brian J. White, Amy Acker, Fran Kranz, and Jesse Williams and the involvement of Josh Wedon and Drew Goddard have this one pretty high on my list.
Keep it here and I'll let you know if anything changes.