Ho! Ho! Ho! Mwwhahaha! Hey there Fiend Club! Once again it's the Hell-idays. . a time when we spend time with family and friends, unwrap and give out presents, and spread love and cheer. Well, that is just wonderful. But as true horror fans that isn't exactly terrifying or exciting. I wanted you all to have some darkness before all of the love. So the Satanic little elf, yours truly, thought extremely long and hard in the bowels of his dark workshop. . okay, his two bedroom apartment. . and asked myself, "What can I do or who can I get that would be a huge gift to all of our readers? "I went through my list, checked it twice, but everyone was just too damn nice. I needed someone with a bit more naughty. . a bit sexy. . and bam! Just like a grandmother slammed into by a huge monstrous reindeer, causing her entrails to untangle in the already bloody snow, it hit me! Oh my dark lord! Elvira!
And then I began my evil quest to find the Mistress Of The Dark, and believe me, it was not an easy task. So why Elvira you ask? Well, my reason is because she had a major influence on my love for everything horror. . period! I remember watching her as a small child after my mom went to sleep. I was absolutely entranced by this sleek, super funny (even though I probably did not gather the meaning of the more adult jokes) , and even though I shouldn't have been old enough to feel it. . I felt. . well, for lack of a better word. . excitement. Ever since that time I have always felt Cassandra Peterson was a highly important woman in the horror genre.
And not only that. . she has given so many of us many years of entertainment and enjoyment. Thirty years to be exact! Plus, Cassandra's character has become not only an American pop culture fixture but also a worldwide icon. . everyone knows Elvira! Cassandra's still beautiful at sixty monster alter ego has received an Emmy nomination for her performance, two feature length films, a reality show, and has also become the most popular Halloween costume in history! Now, this Midnight Maiden is back on the air nationally with her horror show, Movie Macabre. This woman is absolutely amazing and should be honored with a very special edition.
So, since we spread love during the Hell-idays why not show love for someone who loves and appreciates us. . and horror in general? So that is where this Bi-Polar Express screeches to a halt. Destination: an awesome interview to read by the light of the hearth as you wait for your Christmas Gus to cook all the way. That's right. . your victim had a name, you heartless cannibal! So, in light of her Movie Macabre Christmas Special airing this week featuring the classic. . and terrible Santa Claus Conquers The Martians. I spoke to Cassandra about her beginnings, the origin of Elvira, and her triumphant return to her classic television show. . and believe me. . Elvira does come out of her quite a bit in this little chat of ours. So, I hope that you enjoy my gift to you. Let's jump into the Sinister Slay. . and head to some holly jolly Horror Business!
Delamorte: Cassandra, thank you so much for having this talk with me. I am truly excited at the moment!
Cassandra: Oh, no problem. . it's my pleasure. I'm just glad I had time to do it.
Delamorte: Believe me. . I am too. So my first question involves your interest in horror at an early age. Was it something that you enjoyed even as a young girl or was it something that developed over the course of your life?
Cassandra: I absolutely loved it right away. I loved it as a kid. When I was just a little girl and the other girls were playing with dolls, I was always making models of Frankenstein and The Wolf Man. I was in love with all the Universal characters. I loved The Twilight Zone when it came on television. My favorite movie was House On Haunted Hill and my favorite actor was always Vincent Price. I even loved his Roger Corman Poe stuff also. My mother ran a costume shop when I was very young, and my relatives were always there helping out. It seems my life. . well, it was about spooky stuff and spooky costumes.
Delamorte: So, needless to say that might have been where your love of dress-up originated from I'm guessing?
Cassandra: Well yeah! I always had the best costumes in school during Halloween. Ginger from Gilligan's Island. . lots of t. v. characters. I once won a $500 bond when I was dressed as Miss Kitty from Gunsmoke. . that was an old show back in my day. (laughs) I even wore costumes when I didn't have to. . kids thought I was so weird. (laughs again)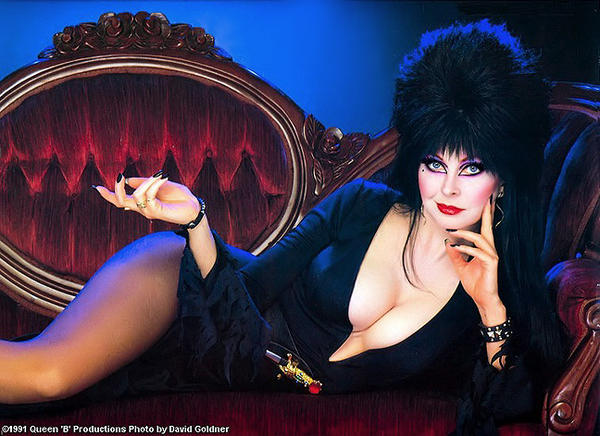 Delamorte: I was also pretty odd in school so I understand that. So through my research I had come to find that you toured with an Italian rock band. Myself being a huge fan of rock music, it of course peaked my interest highly! So could you tell me a little about the experience?
Cassandra: Well, it was really not so much rock. . we were an Italian pop group. When I met Elvis, he told me that I should pursue a singing career. . so I went to Italy and started the group. I lived in Rome after that for a few years, I am actually quite fluent in Italian. I am a music freak. I'm actually calling you from Jack White's house as we speak. You know, from The White Stripes. But I absolutely love music. Oh! And speaking of which I have a documentary about groupies airing on VH1 on December 15th!
Delamorte: Oh really? Would you say this is a bit of dirt?
Cassandra: Yeah, you could say that. Don't watch with your children. (laughs) I am now the oldest groupie. . but I was once the youngest. . many ages ago! (laughs again) I just loved music and I still do.
Delamorte: I cannot wait to see that. . wow! So in the late 1970's you joined the improv group The Groundlings. Could you tell me who were members at the time along with you. Also, what was the one thing you absolutely loved about the experience?
Cassandra: Umm. . let's see. . the members at the time. Well, there was Lorraine Newman. Lorraine was on her way to Saturday Night Live. Jon Lovitz was just coming into the troupe. I was with Paul Reubens. . you know Pee Wee. . I absolutely adore him! And there was also Phil Hartman and John Paragon who worked with me later on and was also Jambii on Pee Wee's Playhouse. It was an absolutely invaluable experience for me. When someone throws something at you and you have to come up with something out of thin air. that is one of the most frightening things you can do. So once you do something like that you feel like you can do anything. Even my doctor went to classes to help him learn how to deal with crowds during conferences, and he even said it is the most difficult thing.
Delamorte: That is so cool. . I wish I had that skill. but I think my wit is pretty fast. So this is something I always. . al-wa-ys wanted to know! When you were thinking of a way to better your career, do you remember the exact moment when the Mistress Of The Dark popped into your mind? Was it like electricity coarsing through you? I was always so curious about that!
Cassandra: Oh! Well, let's see. First I got the part from the producer of the show who wanted me to do my valley girl character. but make her dark and somewhat evil. I then asked my friend who is a fabulous artist to draw up an idea for the costume. He then crafted a great beehive wig he called the "knowledge bump". (laughs) He also made this really slimfitting dress with a slit down the middle and this huuuge bustline! He then got the makeup ideas from books about Kabuki Theater. I was like, "Are you out of your mind? ! I really don't think the station is going to allow this on air! "(laughs again) Then when the show's producer said, "Can we cut this slit a little higher? "Then I was like. . "Okay. . heh. . this might work. "I kind of fumbled through the show in the beginning, and I struggled with the height of the beehive wig. It was never an instantaneous thing. . it was something that was pieced together for me to finally feel completely comfortable with the character.
Delamorte: Thank you for answering that question for me. . I wanted to know about that for a long time. So what is it exactly about B movie horror that excites yourself and your alter-ego so much?
Cassandra: Umm. . I just like campy stuff. I was practically raised by a gang of drag queens. . so I'm just used to quirky. (laughs) When I see these movies they are just so naive and really so innocent. It's just a quality we don't see nowadays. . it's indicative of a time long past. When I was growing up, we had a film society called Le Chin. . which means The Dog in French. We used to watch all of the old B movies, and I just love the talent. . or lack of talent that made movies at that time. (laughs again)
Delamorte: I know that you cite Plan 9 as one of your favorite films. Do you think that it actually has true merit in the genre?
Cassandra: I do! It was the pinnacle of old campy films, and I just love the quirkiness. The fact that the director wore a dress on set ( laughs) . . it just has such a sweet quality to it! There are alot of things I love about it. Vampyra and her look. Tor Johnson. . it all just works for me.
Delamorte: And alot of people do not know this. . Plan 9 is the first zombie film on record.
Cassandra: Oh yeah! That's right! So it is definitely important to the genre today. That's so cool!
Delamorte: Yeah, I like that movie too believe it or not. (laughs) So when the entire concept of Movie Macabre was coming to fruition in 1981, how much input did you have in the process?
Cassandra: Ugghh. Almost none. I did co-write it with John Paragon and we watched all the movies that were chosen for the show. The actors that we used in the bits, the material that went into the show I had absolutely no part in. We had to be finished in between the news at noon and the news at 6. So if we weren't finished. . oh well. Ya know? (laughs) But now, I have full control with everything. I'm a producer and I absolutely love it!
Delamorte: That is so awesome to here how things have changed for you! I am so glad that you have full control. So, you are now sixty. . you look as beautiful and sexy as ever. . you haven't aged a day it seems. So tell me. . is it supernatural? Is it aliens? Are you immortal? In league with the Devil? What's your secret? (laughs)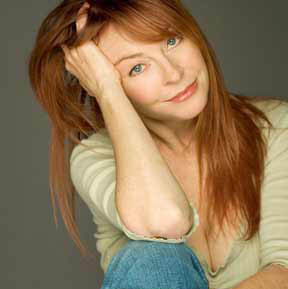 Cassandra: Well. . (smacks lips) I actually did sign a contract with Satan. He's giving me another two years. . and I am not even going to tell you what I have to give him when it's up. . sheesh!
Delamorte: (Laughs hard) Oh wow. . awesome, awesome! So I read that the Elvira Fan Club is currently seeking donations to facilitate a star for your 30th anniversary on the Hollywood Walk Of Fame. . which you absolutely deserve. What can my readers and myself do to help make that a reality?
Cassandra: That would be fantastic! It would be a really great deal! You see, the studio has to fund it for someone to even be recognized. And since we are not an actual studio. . well. . (gets pouty) . . you have to rely on the kindness of strangers. But yeah, the idea was accepted by the board but it's 25 grand to do it! I always wanted a star and I absolutely love that everyone is doing everything they can to make that happen!
Delamorte: And we will do everything we can as well. So lastly, you are a huge inspiration to many. . especially many a ghoul gal. So what inspiring words do you have for aspiring Mistresses?
Cassandra: (Gets quiet then smacks lips) Well, for those girls I have one sentence. Stay the hell out of the way of the front of my car. . little bitches. Gosh! (giggles) Just kidding.
Delamorte: (Laughs hard again) Cassandra, thank you so much for talking with me. . this was really a dream come true to do this. I hope you have a Merry Christmas and New Year. . and that you have some time to just relax.
Cassandra: Hey no problem at all sweetheart. Have a great holiday yourself. This was really great. . and I just wanted to say. . unpleasant dreeeeaaammmsss.
Delamorte: Have a good day Cassandra. You just made mine. (laughs and tries to catch breath)
So there you have it, my seasonal trick and treat to you all! I cannot tell how much of a geek I became when I heard that voice on the other end of the phone. . and when she finished the talk with her famous end sign I damn near melted into my chair. Such a moment that I am so glad that I could share with you. You can catch Cassandra's evil and hilarious antics when she airs Movie Macabre's Christmas Special later in the midnight holiday hours. . be sure to check Elvira's official site, ELVIRA. COM, for your local channels and show times.
Also, be sure to hear Cassandra bare a bit more of her early "escapades" with rock's greats in the documentary Let's Spend The Night Together: Confessions Of Rock's Greatest Groupies airing through the month on VH1! And finally, be sure to show your support and perhaps maybe help Cassandra receive a star on the Hollywood Walk Of Fame for her thirtieth anniversary! You can do that by going to ELVIRA. COM and heading to her Fan Club information page! So until next time, remember my motto, and Cassandra is a major example of this. . the only thing that can impale your dreams is your own negativity! Now that you had some terror in your diet go enjoy some true love and good wishes! And for those of you who may not be having the best time right now. . please keep your chins high. . things will get much better. You all have my absolute love and I will see you all next time in the 2011's! Also, be sure to check out my very own column, Delamorte's Dungeon, starting in January! So excited and honored!
(Well, Elvira. . I tried. . ;) )
Interview: Cassandra Peterson (ELvira)