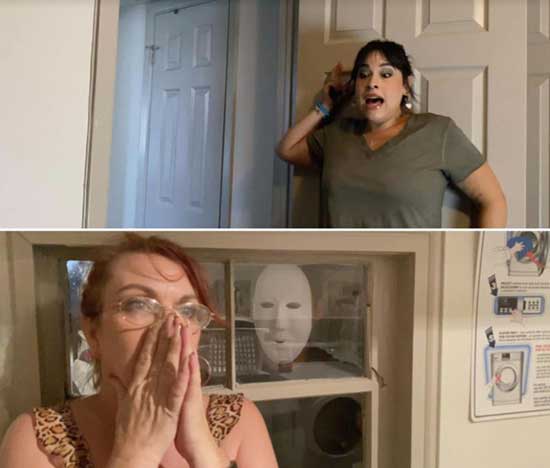 The latest collaboration between Joseph Herrera and Martha Chupp "I See You!" will be released to YouTube October 1st. On August 31st filmmaker Joseph Herrera announced on his production company Facebook page that his latest collaboration with Martha Chupp "I See You!" will be released this October 1st to YouTube. "I See You!" follows Betty, a reformed criminal using her past to help other victims of abuse, when a threat against her life forces her into hiding. Settling into her new home, she's met with a less than satisfying living situation and a peculiar neighbor who may have cruel intentions.
Written by Martha Chupp as part of her domestic violence awareness film series, the film runs eighteen minutes in length and was filmed in one day using an iPhone 11 in the Oaklawn area of Dallas, Texas. On a small budget, the duo utilized Joseph's apartment as a filming location, a previous collaborator Lainie Garcia to co-star, handle: makeup, hair, and special effects, and introduce Deshawn Davis as their second camera operator and sound mixer. Herrera directed, produced, and edited the film with Martha also acting as a producer. Joseph's pet cat Slayer makes his film debut in the project as well.
"I See You!" will be Joseph and Martha's third collaboration together in Martha's domestic violence awareness series. Chupp, a domestic violence survivor is using her medium of filmmaking to raise awareness on the issue.