SGL Entertainment is pleased to announce that they will be releasing Terminal Hotel on Blu-ray, DVD and Many of the Major Streaming Platforms.
Principal photography of the feature length film "TERMINAL HOTEL" started on June 8th 2022 in Kortrijk Belgium. The idea and first draft of the script was written during the second covid lockdown. Mac Ickx, lead singer of the rock band "A Split Second" assisted with the dialogues. Initially it was intended to start the shooting of the film by the end of February of this year. However the pandemic was still raging to heavily so everything was moved to June.
SYNOPSIS: After a double murder on a girlfriend and her female love rival and herself being shot by the police, Jessica escapes from the ambulance that takes her to the hospital. She steals a car and blindly follows the GPS that at a certain moment informs her that she has reached her destination, after which the car runs out of petrol. That destination is a place completely unknown to her, and after a confrontation with two strangely errant women, she meets a man by the name of Mr Raileb. He turns out to be the care taker of Hotel Terminal. A fancy place that is somewhere between an expensive retirement home and a hotel. Raileb offers her shelter for the night, but is soon become apparent that so many of the residents and the management have some rather unconventional habits.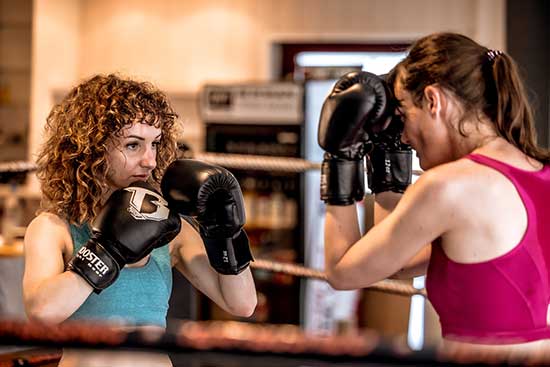 The lead roles are played by Sara Stuckens, Kurt Velghe, Tiny Sneyders, Ignace Paepe, Lindsay Jeffries, Hugo Vanden Bremt, Mieke Samyn and Heidi Cottyn. Director and producer is Johan Vandewoestijne aka James Desert who also wrote the script.
The story is an English spoken paranormal thriller,. The entire photography takes place in region of Kortrijk Belgium but also in the industrial town of Wielsbeke Belgium.
Look for TERMINAL HOTEL to be Released Worldwide in 2023 on  Blu-ray, DVD and Many of the Major Streaming Platforms via SGL Entertainment.
For More Info on Terminal Hotel Go To:
https://sglmoviestore.com/thriller/terminal-hotel
For More Info on SGL Entertainment Go To: