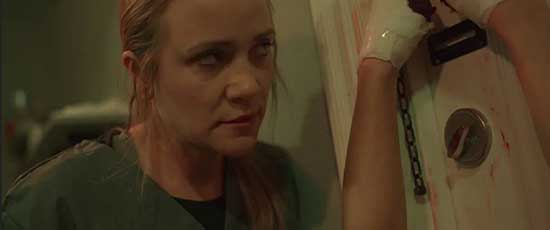 Gore-Filled "Amber Road" First Look Teaser
Intense horror movie with ensemble cast featuring William McNamara, Elissa Dowling, Rachel Riley, Tom Sizemore, Robert LaSardo, Vernon Wells
A no holds barred feature sure to please genre fans; send others running
HOLLYWOOD – Koa Aloha Media is now in production with "Amber Road," a drenched-in-blood horror mystery promising a relentless assault on the senses.
"Amber Road" delves into the depravity that can be found on the dark web where anything can be bought, sold, or traded. Anything. The story revolves around a married couple (William McNamara and Janet Wang) who find themselves imprisoned and at the mercy of Internet onlookers.
The movie adds layers of secrecy in a world where many things are not what they appear, as a deputy sheriff (Elissa Dowling) gets closer to solving the mystery behind her recently murdered husband.
"Amber Road" is directed by B. Luciano Barsuglia and boasts an ensemble cast with William McNamara ("Copycat"), Tom Sizemore ("Saving Private Ryan"), Robert La Sardo ("The Mule), Elissa Dowling ("The Most Dangerous Game"), Rachel Riley ("The Electric Man"), Jed Rowen ("Blind"), Mike Ferguson ("Amityville Uprising"), Vernon Wells ("The Road Warrior"), BJ Mezek ("Death Count") and many others!
"Amber Road" is currently in production and expects to be released later this year or early 2023.
Official Website: https://amberroadmovie.com