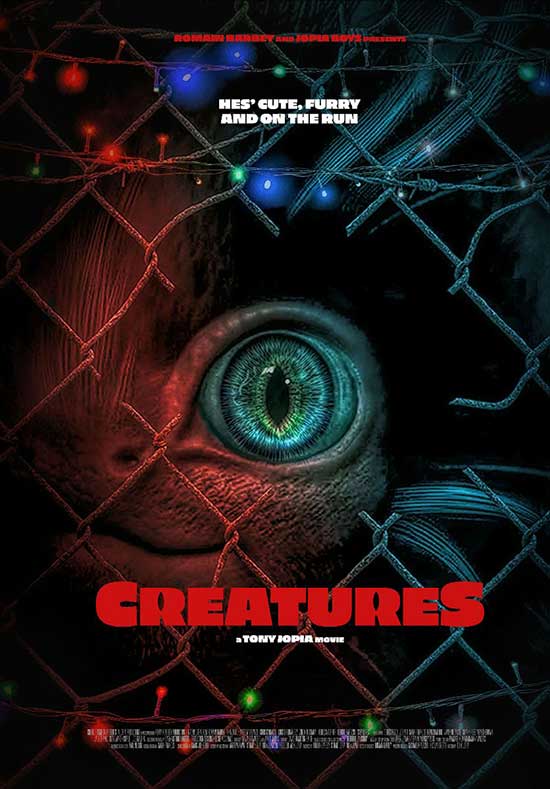 "CREATURES"
Now available on all major streaming and cable platforms in NORTH AMERICA (US/Canada) and UK/IRELAND
"GREMLINS" meets "KILL BILL" and "SHAUN OF THE DEAD"
A class of astronomy students and their fearless teacher, Dr. Serling, get more than they bargained for on their latest field trip when they witness an alien spaceship crash-landing in the English countryside!
Investigating the wreckage, the students and Dr. Serling find a furry little alien called Mumpy. Their excitement at this close encounter soon turns to horror when they learn that Mumpy is being targeted for extermination by a group of bloodthirsty CREATURES from outer-space!!
Our sci-fi horror comedy "CREATURES", directed by Tony Jopia (Cute Little Buggers, Crying Wolf), is now available on all major streaming and cable platforms in North America (US/Cananda) and UK / IRELAND.