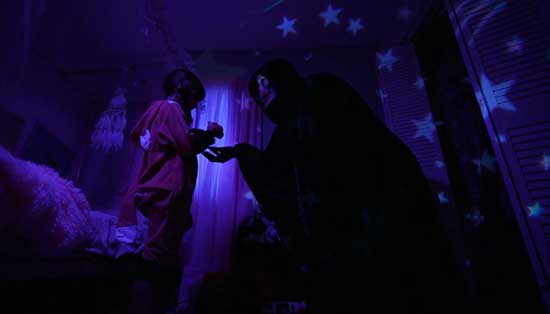 Death's Parade Film Fest
December 4th – 7th 2021
The Death's Parade Film Fest is back for 2021 with over 50 shorts and features in the horror, thriller and suspense genres. We're also thrilled to announce a number of guest panels with stops by critically acclaimed filmmaker Alex Proyas (THE KNOWING, iROBOT, THE CROW), David Prior (THE EMPTY MAN), rising filmmaker Roshi "Rush" Bhatia, OJ Hansen (MR. VOKI (A TALE OF MONSTERS), special effects guru Joe Castro, and a special Grim and Bloody Podcast episode with Madeline Deering, Writer and Director of SPIRIT ANIMAL. The festival is going virtual this year on Eventive.Org from Saturday December 4th through Tuesday  the 7th, giving you plenty of time to watch all the tense, gory, funny bits at your leisure.
Tickets for the Death's Parade Film Fest are on sale now! $25 gets you into the entire festival including the exclusive filmmaker Q&A's. This is our way of bringing some of the old fashioned one-ticket-gets-you-in way of enjoying film festivals to the comfort of your home.
Notable independent films to be featured in the fest include MASK OF THE APPARITION by Alex Proyas, the wildly entertaining SPIRIT ANIMAL by Madeline Deering, WOODLAND CEMETERY by returning filmmaker Niels Bourgonje, and the psychedelic horror journey that is TROUBLE FOR MILES by Jamin Scotti. The full program can be viewed here: https://deathsparadefilmfest.eventive.org/films.
Join the Death's Parade Film Fest starting December 4th as we enjoy over 14 hours of horror!
https://deathsparadefilmfest.eventive.org/welcome