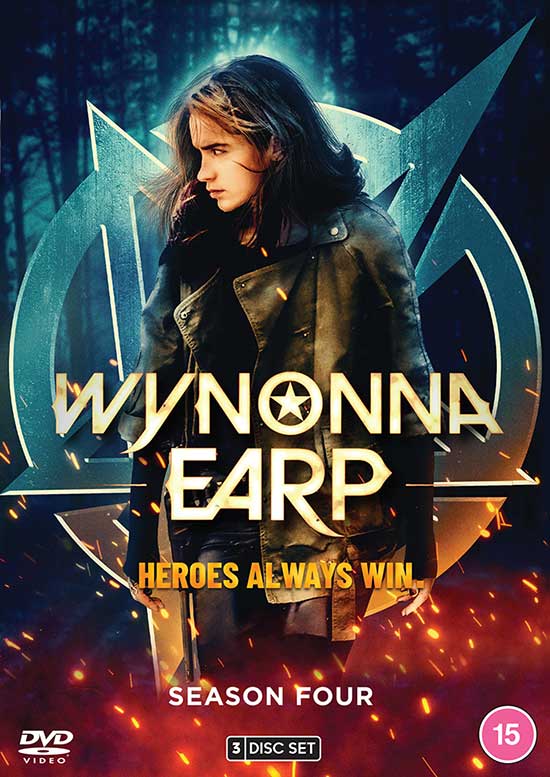 Dazzler Media proudly presents the supernatural cult sensation Wynonna Earp: Season Four and the Complete Seasons 1-4 boxset, available on Blu-ray, DVD & Download-to-Own from 5th July. Experience the action from the very beginning!

"One of the most enjoyable genre escapes of the year" Variety
"Wynonna Earp makes you believe anything is possible" LA Times
Based on the popular comic series, Wynonna Earp follows the life of the great-great granddaughter of legendary lawman Wyatt Earp. She inherits his famous gun 'peacemaker' and the demon-fighting family curse that comes with it. With the help of her younger sister Waverly, Agent Xavier Dolls, notorious gunslinger Doc Holliday and Officer Nicole Haught, Wynonna must rid her hometown of the Revenants, all 77 of them, to finally break the curse. 

Experience the adventures of Wynonna Earp from the very beginning in this critically acclaimed, supernatural cult smash hit series. 
Dazzler Media presents Wynonna Earp: Season Four on Blu-ray, DVD & Download-to-Own from 5th July
Wynonna Earp: Seasons 1-4 boxset also available on Blu-ray & DVD from 5th July
Social Media tags
#WynonnaEarp
Twitter: @DazzlerMedia
Facebook: @DazzlerFilms
Instagram: @DazzlerMedia