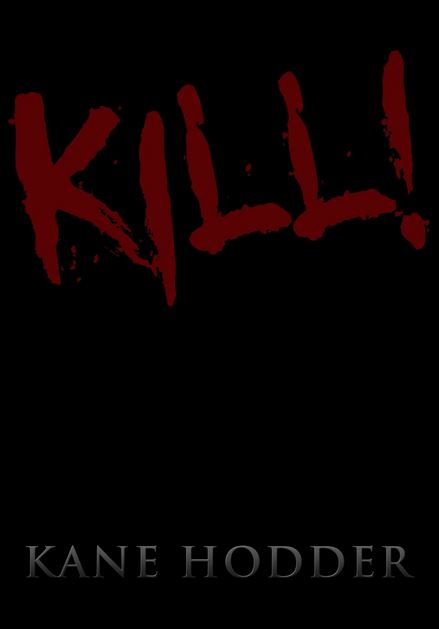 To celebrate the 10th Anniversary of Unmasked, Kane Hodder's much beloved biography, Dark Ink and Kane are excited to announce the ultimate collector's edition of the book called… Kill!  Signed by Kane and containing both Unmaskedand The Killer & I in one massive edition, along with never before seen journals from Friday the 13th 8 and X, new chapters, messages and pictures from fans and much more, this limited-edition book is a one-of-a-kind display piece made for die-hard Kane fans and horror collectors.
"Unmasked took on a life of its own, one I could have never imagined.  Not a week goes by that a fan doesn't talk to me about how the book affected them.  It is astounding to me and it's the reason I wanted to put this version out, with the original title, to thank the die-hard fans with something that is made just for them."  Said Kane about the legacy of his biography.  "Kane took a chance on a small publisher and it changed the trajectory of our company and the lives of all of us here at Dark Ink.  Though none of that would have been possible if it wasn't for Kane's fans.  That is why we want to thank them by putting their names, stories and pictures in Kill." Said Michael Aloisi, the founder of Dark Ink and author of Unmasked.
Kill! is available for pre-order through Dark Ink's website only and will ship out in late November, just in time for the holidays.  The Killer & I: On the Road to Hell, the long-awaited sequel, signed masks and machetes will be available during the pre-order period as well.
Pre-Order Link:
https://tinyurl.com/HodderKills
Special Features of Kill
-Signed by Kane Hodder on Custom Signature Page
-Limited One Time Only Press Run
-Hand Numbered
-Contains both Unmasked and The Killer & I in one massive volume
-Foil Stamped Cover with Original Title
Bonus Material Includes: 
-Marilyn Newton's never before told story about Kane's burn
-New Foreword to Unmasked from Kane
-New Chapter: The Last Ten Years
-New Chapter: The Impact of Unmasked
-New Section: The Killer & You – Letters from Fans
-Kane's Personal Handwritten Journal from Jason Takes Manhattan
-Kane's Personal Handwritten Journal from Jason X
–New Essay from Derek Dennis Hebert about the making of To Hell and Back
–Color insert with over a hundred pictures not in Unmasked
-Fan Photo section of fans with Kane
-New Foreword from Michael Aloisi to The Killer & I
-New Chapter: Ten More Years of the Killer & I
Killer Incentives
-The first Five Hundred Fans to purchase a copy will have their name listed as a "Victim" in a special section of the book.
-Fan photos will be randomly selected to be included in the book.
-The first Three-Hundred orders will get a free "Kane" item; poster, bracelet, sticker, magnet, keychain or tattoo!
-Five lucky fans will receive a Zoom call with Kane!  Winners drawn at random from the first five hundred orders.