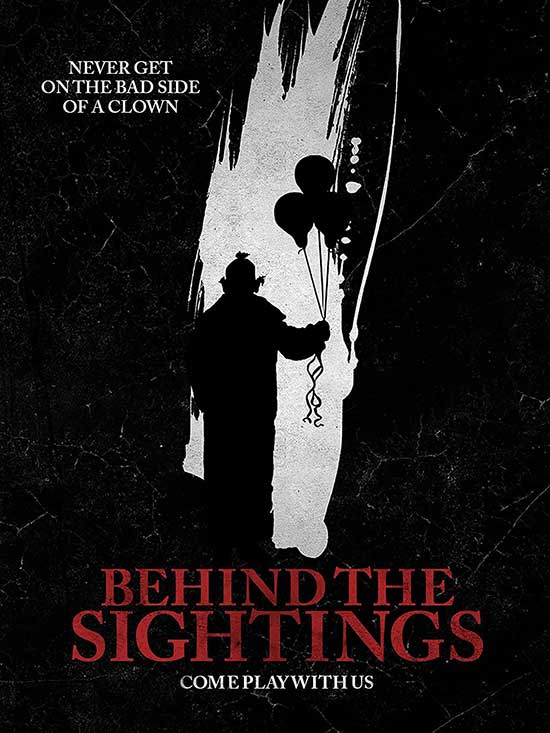 Highly anticapated clown documentary is set for VOD & DVD release on July 6, 2021. Attached is the new cover and several stills from the film.
The film is directed by Tony H. Cadwell. Based on over 112 hours of footage recovered, Behind The Sightings follows Todd and Jessica Smith, the husband and wife filmmaking duo were investigating the 2016 creepy clown sighting epidemic.
The first clown sightings occurred in August 2016 in Greenville, South Carolina. Authorities were alerted to reports by neighborhood kids stating that creepy clowns were appearing in the woods near an apartment complex. The clown sightings spread to all 50 states and across Europe. Todd and Jessica were attempting to track down clown sighting witnesses and the clowns involved in a rash of creepy clown sightings that plagued an eastern North Carolina community. What happened to them is deeply disturbing.
For more information be sure to visit: www.behindthesightings.com