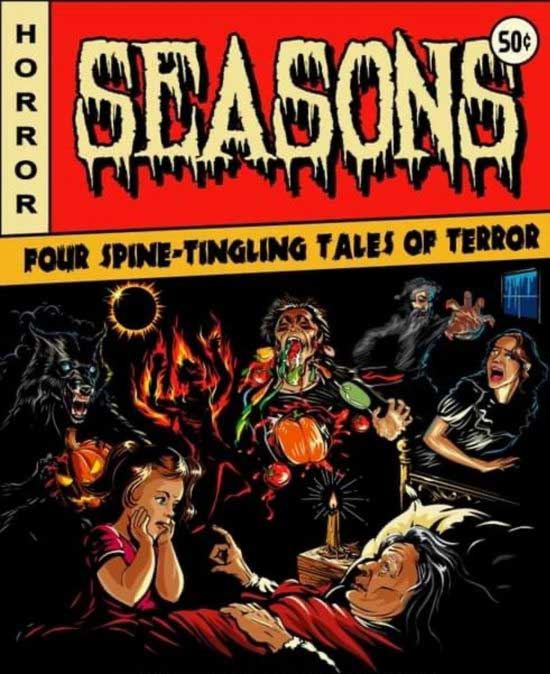 As excited as we are to share news of our awesome new anthology we are also incredibly saddened with a heavy heart to reveal that this project is the last acting role and special effects gig of the late great Cleve Hall.This project will also be the last acting performance by legendary genre icon Reggie Bannister due to his recently announced illness.
Teaser Trailer:
Subsoil Films is putting together the horror anthology, 'Seasons – Four Spine-Tingling Tales of Terror' and you can join the team or support the film through IndieGoGo.
This already loaded production stars Jeremy London (Kevin Smith's Mallrats), Lisa Wilcox (Nightmare on Elm Street 4 & 5), Felissa Rose (Sleepaway Camp), Reggie Bannister (Phantasm) & Lynn Lowry (I Drink Your Blood), Eric Freeman (Silent Night, Deadly Night 2), and Cleve Hall (Terrorvision). 'Seasons' is written by Benjamin Swicker and produced by Tim Melican, Jesse Kozel, Brandon E. Brooks.
Campaign:
www.indiegogo.com/projects/seasons-four-spine-tingling-tales-of-terror#/
Subsoil Films LLC started in April of 2020 by Tim Melican to create super quality, low budget films based off of great scripts and stories. He saw a plethora of content in the horror genre that lacked quality story and was determined to fill that void.