Join your hosts Doc Rotten and Podcasting Rock Star & International Cosplay Queen, Vanessa Thompson for the GRUESOME GUIDE TO HORROR MOVIES FOR FEBRUARY 2021. DOc and Vanessa will take a look at the TOP 8 entries for the month, sharing film details and their excitement for these new theatrical releases and streaming delights.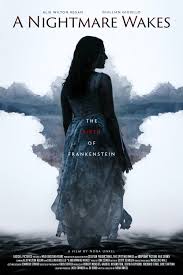 A NIGHTMARE WAKES – 02/04/2021
Synopsis: A gothic period piece inspired by the torrid love affair of Mary and Percy Shelley and the creation of her famous novel, Frankenstein. As she creates her masterpiece, she gives birth to a monster.
Director: Nora Unkel
Writer: Nora Unkel
Cast: Alix Wilton and Giullian Gioiello
Trailer: www.youtube.com/watch?v=RV8B0egYHAE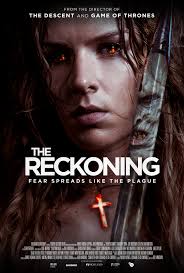 THE RECKONING – 02/05/2021
Synopsis: After losing her husband during the Great Plague, Grace Haverstock (Charlotte Kirk) is unjustly accused of being a witch and placed in the custody of England's most ruthless witch-hunter, Judge Moorcroft (Sean Pertwee). Forced to endure physical and emotional torture while steadfastly maintaining her innocence, Grace must face her own inner demons as the Devil himself starts to work his way into her mind.
Director: Neil Marshall
Writer: Neil Marshall, Charlotte Kirk, and Edward Evers-Swindell
Cast: Charlotte Kirk, Joe Anderson, Steven Waddington, and Sean Pertwee
Trailer: www.youtube.com/watch?v=xR0Dj3jcCOM
SATOR – 02/09/2021
Synopsis: Secluded in a desolate forest home to little more than the decaying remnants of the past, a broken family is further torn apart by a mysterious death. Adam, guided by a pervasive sense of dread, hunts for answers only to learn that they are not alone; an insidious presence by the name of Sator has been observing his family, subtly influencing all of them for years in an attempt to claim them.
Director: Jordan Graham
Writer: Jordan Graham
Cast: Michael Daniel, Rachel Johnson, Aurora Lowe
Trailer: www.youtube.com/watch?v=9e_Ij0S-sBw
SACRIFICE – 02/09/2021
Synopsis: After his mother's death, Isaac and his pregnant wife return to his birthplace on a remote Norwegian island to claim an unexpected inheritance. During their visit, the couple discovers dark secrets from Isaac's past. Their pleasant trip quickly turns into a nightmare when Isaac and his wife encounter a sinister cult that worships a sea-dwelling deity.
Director: Andy Collier, Toor Mian
Writer: Andy Collier
Cast: Barbara Crampton, Sophie Stevens, Ludovic Hughes
Trailer: www.youtube.com/watch?v=igUyQPawlps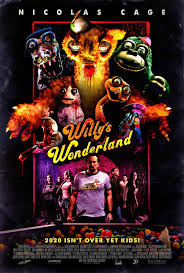 WILLY'S WONDERLAND – 02/12/2021
Synopsis: When his car breaks down, a quiet loner (Nic Cage) agrees to clean an abandoned family fun center in exchange for repairs. He soon finds himself waging war against possessed animatronic mascots while trapped inside Willy's Wonderland.
Director: Kevin Lewis
Writer: G.O. Parsons
Cast: Nicolas Cage, Emily Tosta, Beth Grant
Trailer: www.youtube.com/watch?v=0v27rfaoB2Y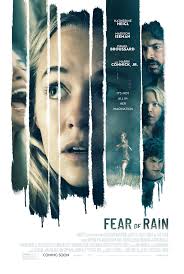 FEAR OF RAIN – 02/12/2021
Synopsis: A girl living with schizophrenia struggles with terrifying hallucinations as she begins to suspect her neighbor has kidnapped a child. The only person who believes her is Caleb -a boy she isn't even sure exists.
Director: Castille Landon
Writer: Castille Landon
Cast: Katherine Heigl, Madison Iseman, Harry Connick Jr., & Israel Broussard
Trailer: www.youtube.com/watch?v=0nqGDJuhiIA
HIGH-RISE INVASION – 02/25/2021
Synopsis: High schooler Yuri finds herself atop a skyscraper in a strange world, where she must survive against masked assailants bent on killing their prey.
Director: Masahiro Takata for Zero-G
Writer: Touko Machida (7SEEDS) will be overseeing the series scripts
Cast: Haruka Shiraishi as Yuri Honjo, Shiki Aoki as Mayuko Nise, Akira Sekine as Kuon Shinzaki, Junya Enoki as Rika Honjo, and Yuichiro Umehara as Sniper Mask
Trailer: www.youtube.com/watch?v=A25xEmPNmBM
THE VIGIL – 02/26/2021
Synopsis: Steeped in ancient Jewish lore and demonology, THE VIGIL is a supernatural horror film set over the course of a single evening in Brooklyn's Hasidic Borough Park neighborhood. Low on funds and having recently left his insular religious community, Yakov reluctantly accepts an offer from his former rabbi and confidante to take on the responsibility of an overnight "shomer," fulfilling the Jewish practice of watching over the body of a deceased community member. Shortly after arriving at the recently departed's dilapidated house to sit the vigil, Yakov begins to realize that something is very, very wrong.
Director: Keith Thomas
Writer: Keith Thomas
Cast: Dave Davis, Menashe Lustig, Malky Goldman
Trailer: www.youtube.com/watch?v=o1VqO6ptWW8