Presents First Look Poster and Stills for
Shepherd
Starring Tom Hughes, Kate Dickie, Gaia Weiss and Greta Scacchi
26th January 2021, London, UK: Today, Kindred has released first look art and stills from their forthcoming release Shepherd. The film stars Tom Hughes, Kate Dickie, Gaia Weiss and Greta Scacchi.
Widower Eric Black (Tom Hughes) attempts suicide after the suspicious death of his adulterous wife. He becomes distracted by a bizarre advertisement for a shepherd, working alone on a remote, desolate island off the west coast of Scotland. Eric grabs the chance to run away from his troubles and reflect. But the island is a psychological trap.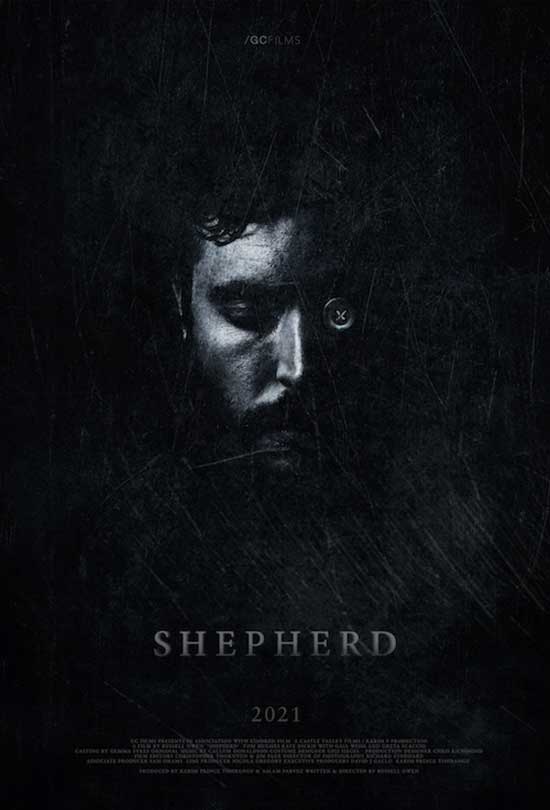 What appears to be the perfect wind swept escape turns into the most terrifying, unescapable nightmare.
A bump in the night morphs into a horrifying mind game, where the paranormal meets one man's escalating madness. Haunting images of his dead wife and a mysterious hooded figure taunt Eric to the brink of insanity.
Eric needs to face his greatest fears if he has any chance of surviving and escaping the island.
Shepherd will be released in 2021.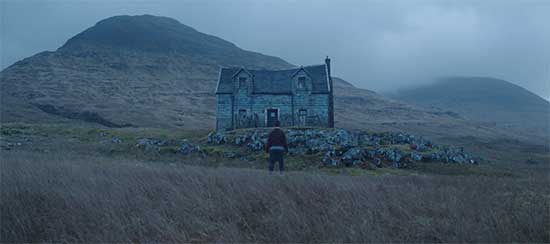 Writer, Director and Creative Director of Kindred, Russell Owen says, "Like most storytellers I've always been drawn in by compelling, fractured characters. Shepherd is my second feature. I've navigated my way through the film industry from being a storyboard and concept artist, to writer and director of over a hundred commercials and shorts. In many respects I see this as my first feature. It's the first true opportunity to express my own creative voice in long form. It's a terrifying if not beautiful character driven piece about one man's futile escape from his own guilt. Growing up in Wales I drew inspiration from local ghost stories such as the Smalls Lighthouse (a true story about lighthouse keepers going mad off the coast of Wales in the 1700s. It was also coincidentally the inspiration for Robert Eggers recent 'The Lighthouse' filming at the same time)."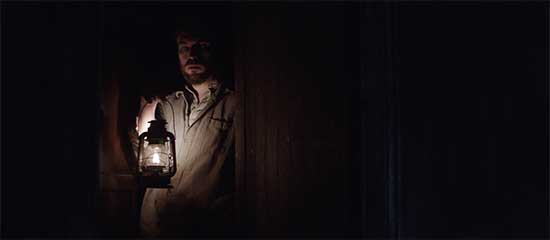 Associate Producer and Co-Founder of Kindred, Sam Orams, says, 'We're really excited about being involved with Shepherd from a production standpoint. The cast and crew are outstanding and the quality of work delivered all round is extremely exciting. It's a really healthy starting point for us in a new and ever-growing film environment, with a whole host of new platforms and opportunities to explore. Launching into the film world we needed to ensure we made a bold statement, and collaborating with G C Films to complete Shepherd is exactly that. Shepherd encompasses the escapist narratives Kindred aspires to. Our focus is the audience, what they're looking for and when. Anticipating what's on the horizon. Shepherd is coming at the perfect time where there is a clear hunger for escapism with elevated horror.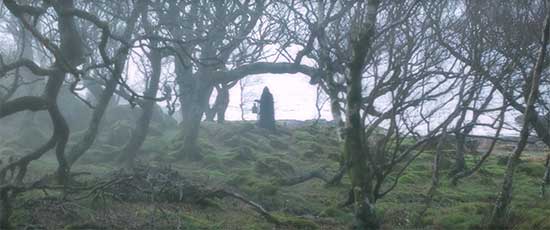 Cast:
Tom Hughes (Red Joan, Victoria)
Kate Dickie (Game of Thrones, The Witch)
Gaia Weiss (Vikings, Medici)
Greta Scacchi (The Player)
Join the conversation on:
#kindredcomms