DARK HELL OPENS GATE WITH "SWITCHBOARD" 
Devon Graye's Original Thriller "Switchboard" Lures 'Who's Who' of Genre Filmmaking Talent Including Matt Reeves, Steven Schneider and Armaan Zorace, Among Others 
Project is Debut Film for Armaan Zorace's New Dark Hell Label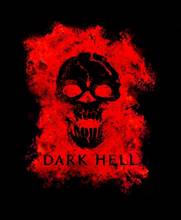 A hot project is coming together as several of the biggest names in genre filmmaking are teaming to bring Devon Graye's original thriller Switchboard to life. Dark Hell, the newly-formed genre film production company run by Armaan Zorace, is teaming with Matt Reeves and Rafi Crohn of 6th & Idaho (The Batman, "Tales from the Loop"), Picture Films' Margot Hand (Brittany Runs a Marathon), Joshua Thurston (Permission), and Steven Schneider (Paranormal Activity franchise, Pet Sematary, His House) to develop and produce the film. Adam Kassan from 6th & Idaho is executive producing.
Written by actor-cum-screenwriter Devon Graye, Switchboard is set in the late 1940s and centers on a young female switchboard operator who finds herself communicating with, and possibly targeted by, an active serial killer. As their conversation intensifies, she begins to question her safety, her sanity, and ultimately her very reality.
Devon Graye broke out in 2016 with Black List spec Allison Adams, which was set up at Sony Pictures with Matt Tolmach producing. His thriller I See You, starring Helen Hunt, premiered last year at SXSW and was distributed to rave reviews by Saban Films. Since then he has sold several high-profile pitches.
Schneider said, "I've been a huge fan of Devon's mind-bending, thought-provoking screenplays for quite some time, and couldn't be more excited to collaborate with him and this exceptional team of producers on such a cool project."
"Devon has conceived a twisted story that is perfect for Dark Hell, and more importantly, perfect for audiences craving original material that cuts to the bone with cerebral fright," said Armaan Zorace. "Collaborating with filmmakers and storytellers of this pedigree, whose work is loved by so many, adds to the excitement and sets a high bar. Can't wait to get started!"
Producers are anticipating a 2021 start date for production.
Devon Graye is represented by UTA and Chris Abramson at Felker Toczek Suddleson & Abramson LLP.