Beware of the Dog! Chilling Spanish Horror Ropes set for UK release
A girl paralyzed. A rabid dog. A duel to death for survival.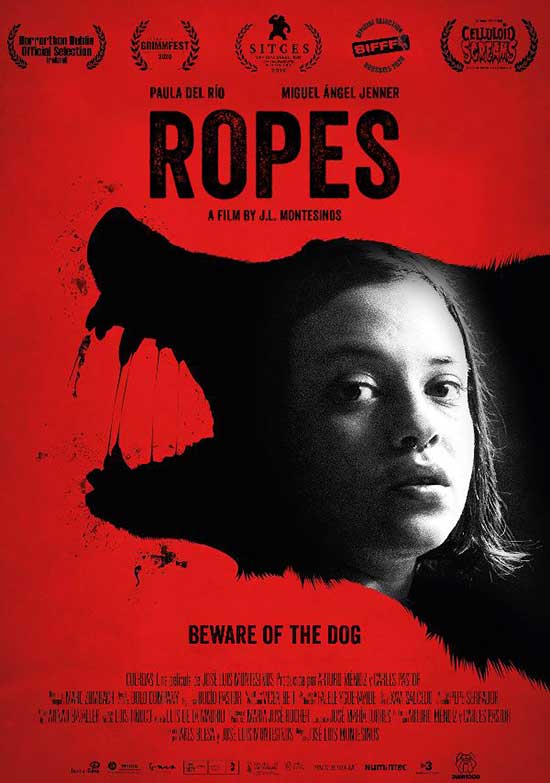 Smart Dog Productions are delighted to announce that their latest Spanish horror thriller,Ropes, will be released on Digital Download from 19th November. 
Fresh from it's screening at Manchester's Grimmfest, where it won Best Feature Film and Best Actress, Ropes will be available on iTunes, Amazon and Google from 19th November.
With her sister's death still very recent, Elena, a young quadriplegic, has retired to a country house along with her father. There she has the help of Author, a Belgian Shepherd service dog. But the animal who is supposed to be her best friend has contracted a strange disease… and has turned into her worst enemy.
Smart Dog's Dom Williams was delighted with the news of the films release "There are some outstanding genre titles are coming from Spain right now. Horror is an international language and the themes in Ropes are universal – so we're thrilled that this title will get the UK release it deserves.".
Smart Dog Productions will also be distributing several other titles this year including Game of Death and Nightmare Radio: A Night of Horror.
Ropes will be on Digital Download from 19th November
Digital Download Release Date: 19th November
Short Synopsis: A girl paralyzed. A rabid dog. A duel to death for survival.
Director: Jose Luis Montesinos
Cast: Paula Del Rio, Miguel Angel Jenner, Jordi Aguilar
Distributor: Smart Dog Productions
Digital Platforms: iTunes, Amazon and Google.
Rating: TBC
Runtime: 87 Mins