Stream Free: "Contagious: Movies to Quarantine to" from DarkMatter TV
Life in pandemic: films to binge for FREE while in quarantine!
DarkMatter TV presents contagious movies: more infectious than the coronavirus.
As fears and anxieties have spiked since the outbreak of the coronavirus (COVID-19), millions have been hoarding up on Purell, disinfection wipes, toilet paper and whatever food is left on the bare grocery store shelves.
Continuing to practice social distancing, DarkMatter TV has rounded up a list of 12 pandemic films to stream while self-quarantining. Check out DarkMatter TV's collection of "Contagious: Movies to Quarantine To" below: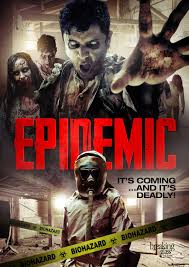 Epidemic (2018) – directed by Stephen Michael Giglio
A deadly pathogen is unleashed and unknowingly carried to Dana Overbeck's 30th birthday party, where her estranged father, Rufus, is coming to make amends.
Rabid (1977) – directed by David Cronenberg
A young woman develops a taste for human blood after experimental plastic surgery, and her victims turn into bloodthirsty zombies, leading into a citywide epidemic.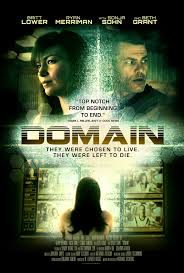 Domain (2016) – directed by Nathaniel Atcheson
After a deadly virus wipes out most of humanity, the survivors are forced to wait in self-sustaining bunkers with a networked video interface for communication, but one by one, they start mysteriously disappearing.
Night of the Living Dead (1968) – directed by George A. Romero
A ragtag group of Pennsylvanians barricade themselves in an old farmhouse to remain safe from a bloodthirsty, flesh-eating breed of monsters that are ravaging the East Coast of the United States.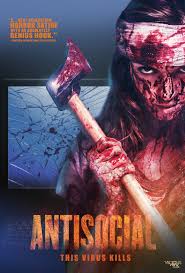 Antisocial (2013) – directed by Cody Calahan
Five university friends gather at a house party to ring in the New Year. Unbeknownst to them, an epidemic has erupted outside, causing outbreaks around the world.
The Last Man on Earth (1964) – directed by Sidney Salkow and Ubaldo Ragona
When a disease turns all of humanity into the living dead, the last man on earth becomes a reluctant vampire hunter.
Last Woman on Earth (1960) – directed by Roger Corman
Ev, along with her husband, Harold, and their lawyer friend Martin, are scuba diving while on vacation in Puerto Rico. When they resurface, they gradually conclude that an unexplained, temporary interruption of oxygen has killed everyone on the island… maybe even the world!
Horror of the Blood Monsters (1970) – directed by Al Adamson
Starring John Carradine ('The Grapes of Wrath'), 'Horror of the Blood Monsters' takes place in the near future with a intergalactic vampire plague threatening earth, an expedition is sent to a distant galaxy in hopes of discovering the plague's source. Landing on a mysterious planet they discover that Spectrum radiation has turned the atmosphere into a one-color tint. Exploring further, the group discovers living dinosaurs, a race of vampire cavemen, and other strange creatures.
Vampire Circus (1972) – directed by Robert Young
As the plague sweeps the countryside, a quarantined village is visited by a mysterious traveling circus. Soon, young children begin to disappear, and the locals suspect the circus troupe might be hiding a horrifying secret.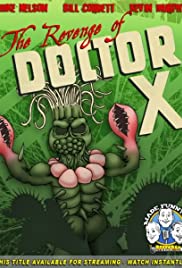 Revenge of Dr. X (aka 'Akuma no niwa', 1967) – directed by Norman Earl Thomson
A NASA scientist is ordered to take a vacation due to showing signs of stress while working on his latest missile project.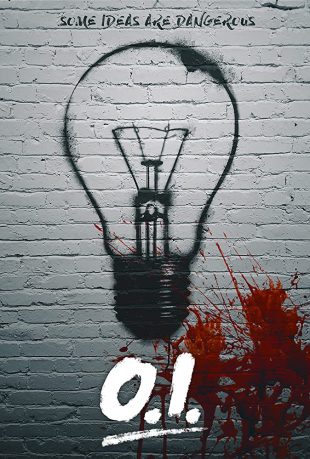 O.I. (2018, short) – directed by N'cee van Heerden
Barry has a unique problem. He came up with a truly original idea. And sharing it has consequences.
Blood of the Vampires (1966) – directed by Gerardo de Leon
Siblings discover that their father has their vampire mother chained up in the cellar. The mother bites her son and soon everyone in the community is either dead or a vampire.
Practice social distancing by binge-watching over 400 titles of unlimited horror, sci-fi, action and true crime entertainment on the DarkMatter TV app today on an iPhone, iPad, Apple TV or Android devices for FREE here or on Google Play.
Share us with your friends as we get through this dark time together. Follow DarkMatter TV on Twitter @TVDarkMatter (https://twitter.com/TvDarkmatter), Facebook (https://www.facebook.com/DarkMatterTV/) and Instagram (@DarkMatterFreeTVapp).
As a free streaming service available across all various devices, DarkMatter TV is available on mobiles and tablets (Google Play, Android, Apple iOS), OTT devices (Roku, Apple TV, Amazon Firestick, Chromecast), Smart TVs (Samsung, Vizio, TCL, Hisense, Phillips, LG), gaming consoles (PlayStation, Xbox) and more. Viewers may also subscribe commercial-free for $4.99 per month. DarkMatter TV has also partnered with major worldwide mobile device companies to expand the App and Linear channel to the international market in Q2 2020. For more information, please contact: info@tricoasttv.com.
About DarkMatter TV: DarkMatter TV is an A-VOD app and Linear TV channel was launched in the U.S October 31st 2019, and available in Africa, and South East Asia Q2 2020. Founded in 2019 by TriCoast TV, DarkMatter TV features science fiction, horror, and action themed content that is expertly curated by our staff TV, film directors and festival Programmers. DarkMatter TV's operations are based at TriCoast Studios in Culver City, CA, United States. Official app page: https://apps.apple.com/us/app/id1474261935.
About TriCoast TV: TriCoast TV is a premium provider of Genre content for fans worldwide. The company is also located at the TriCoast Studio facility in Culver City, Los Angeles. Founded by: Marcy Levitas Hamilton, Strathford Hamilton and Daisy Hamilton. The curation and acquisition team is headed by Daisy Hamilton. For more information, please visit: https://www.tricoastworldwide.com