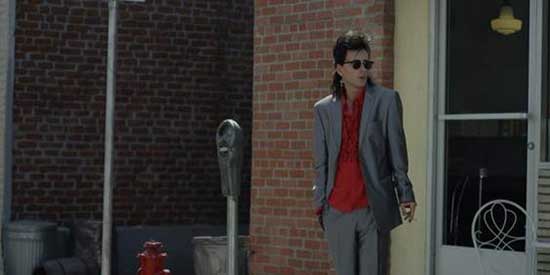 ROOM 37 – THE MYSTERIOUS DEATH OF JOHNNY THUNDERS, in theaters May 17th from Cleopatra Entertainment. The film, starring Leo Ramsey, Devin McGregor Ketko, Timothy Lee-Priest, and Jason Lasater, includes the infamous Johnny Thunders song "Born to Lose," along with a vocal appearance by legendary New York Dolls member Sylvain Sylvain.
Theatrical Release Date: May 17, 2019
VOD Release Date:  May 21, 2019
Distribution Company: Cleopatra Entertainment
Directed by: Fernando Cordero Caballero, Vicente Cordero
Written by: The Cordero Brothers
Starring: Leo Ramsey, Devin McGregor Ketko, Timothy Lee DePriest
Run Time: 100 minutes
Famed rock and roll guitarist Johnny Thunders arrives in New Orleans to get his life together after a toll of hardships, but instead falls into a dark journey and trail of events that are based on his real life unexplained mysterious death.