Fighting Owl Films has wrapped principal photography on the new indie slasher Backwoods. The horror film stars Isabella Alberti (TNT's Good Behavior) and Michael Anthony Bagozzi (Burnt Offering) and is directed by Thomas Smith (Demon Squad).
Synopsis: High school cheerleader Molly woke bound and gagged in the trunk of her boyfriend's car. That was the high point of her night. After escaping her abductor and fleeing into the nearby forest, she comes face-to-face with the town urban legend: The Hangman, a deformed zealot said to hang male trespassers and keep the women as "brides". Now, Molly, along with her best friend and would-be rescuer Noah must work together to avoid becoming his latest victims.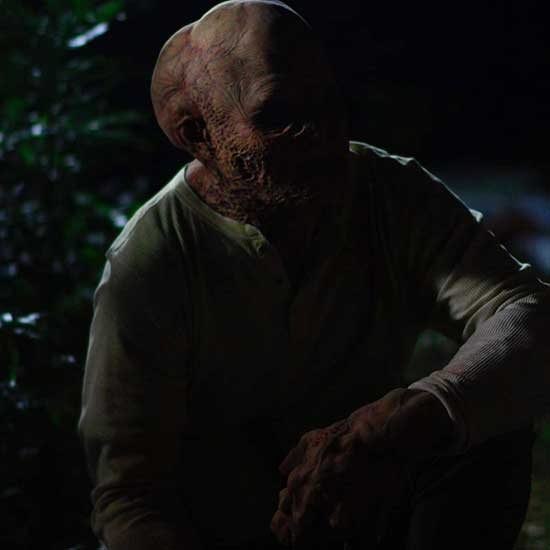 We're pleased to share the first image of the film's deformed killer, the Hangman, as well as a teaser poster.
For the latest news about Backwoods, be sure to follow Fighting Owl Films.