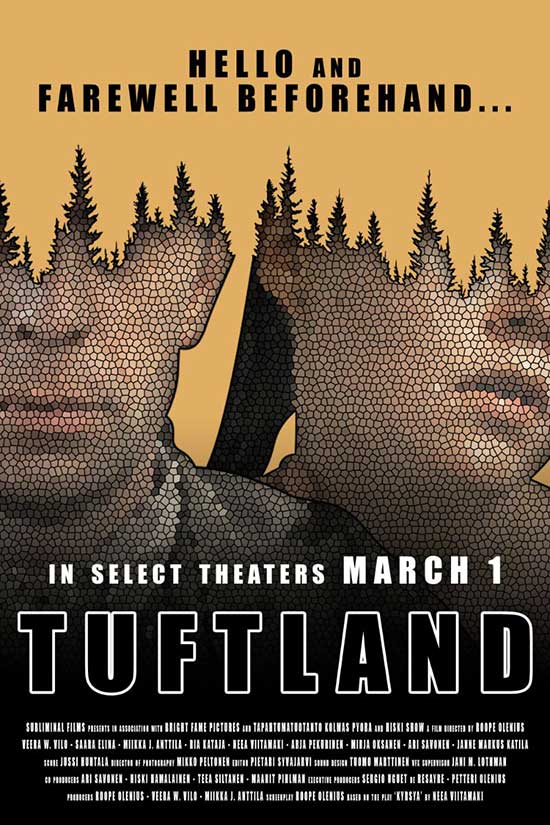 Headstrong textile student Irina finds herself stuck in the modern rat race. Her abusive relationship is finished, her studies leave her unfulfilled, and her summer job has just been canceled. Out of the blue, Irina receives a mysterious letter including an unexpected offer for a different summer job, this one from the old textile plant in the secluded and self sufficient village of Kyrsya. Willing to take a break from her everyday life in order to overcome the problems at home, and despite her sister's wishes and warnings, Irina accepts the offer, and finds her way to Kyrsya on a beautiful summer day.
Her reception by the offbeat villagers is warm and heartfelt, although Irina quickly realizes how different their way of life is. She befriends Maaria, who introduces Irina to the conventions and habits of the textile plant, and to the hillbilly locals of Kyrsya. As Irina becomes accustomed to the routines of the mostly female village, she begins to question whether her fellow villagers are as harmless as they appear. Finding herself alone, deep within the Finnish backwoods, Irina desperately attempts to uncover the mysteries of this small town before it's too late.
Cast
Veera W. Vilo, Saara Elina, Miikka J. Anttila
Director/Writer: Roope Olenius
Genre: Horror/Drama
Run Time: 89 mins.