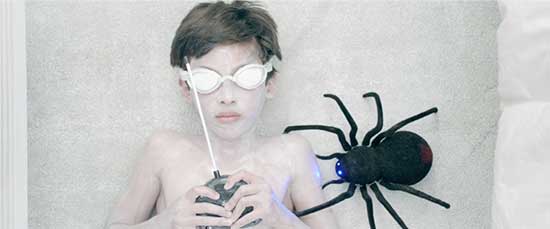 A single mother suffering from bipolar disorder begins to entertain dangerous fantasies while working as a live-in caretaker of an unsold model home.
The debut film from director/writer Patrick Cunningham transports us to a surreal world of barren promises where the American Dream becomes the American Nightmare. Following in the cinematic lineage of Kubrick's THE SHINING Cunningham's twisting tale of ostrasization was co-written and produced by William Day Frank (Mickey Keating's PSYCHOPATHS and POD) and stars Monique Curnen (THE DARK KNIGHT, Taken the TV series), Emmy award winner Kathy Baker (TAKE SHELTER, AGE OF ADALINE), Luke Ganalon, and Jon Jon Briones (Miss Saigon on Broadway).
MODEL HOME will have its World Premiere at the first edition of the North Bend Film Festival running from August 23rd to the 26th 2018 in North Bend, Washington. The North Bend FF is focused on vanguard programming and innovative means of storytelling and providing a platform for emerging filmmakers. Working directly with the town of North Bend, the destination festival will be an event for the local community, Northwest creatives, and national genre film industry to enjoy together.