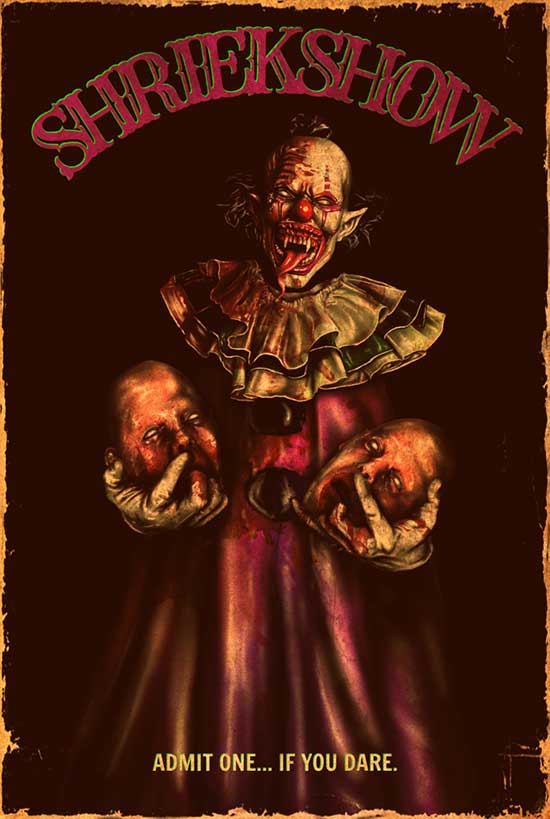 Welcome to Shriekshow – the scariest show on earth!
Fuzzy Monkey Films has launched a crowd funding campaign for their upcoming film Shriekshow, a horror anthology set on Halloween that follows four friends as they break into a supposedly haunted abandoned amusement park for a night of partying. Once inside they stumble upon a sinister ringmaster setting up a carnival and he regales them with four tales of terror.
The film is being directed by Brad Twigg (Killer Campout) with a script written by Douglas Snauffer (Witchouse II: Blood Coven), Todd Martin (Volumes of Blood), Gary Lee Vincent (My Uncle John is a Zombie), Chris O'Brocki (Fear of Clowns 2) and Rick Jermain (Her Name Was Christa). It will star Chris O'Brocki (Bounty), Michael Merchant (Night of Something Strange), Luba Hansen (Killer Campout), Alex Neumeier (Terrortory) and Paige Brooks (Mutants).