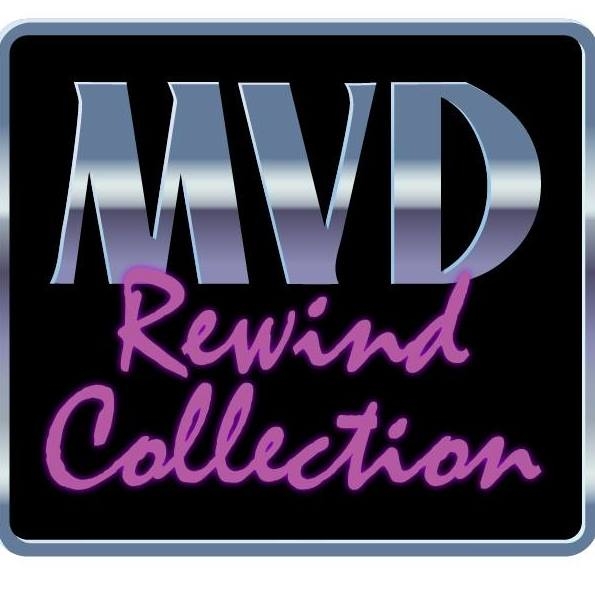 MVD REWIND COLLECTION
Spring / Summer 2018 Release Schedule
(Special Edition) [Blu-ray] (5/8)
Abominable
(Special Edition) [Blu-ray + DVD] (6/12)
Lionheart
(2-Disc Special Edition) [Blu-ray + DVD] (6/12)
Be kind, support MVD Rewind.
Since launching in December of 2017 with the Blu-ray release of D.O.A., MVD Rewind Collection has quickly established itself as one of the premiere labels in the home video market. With two new titles already released in the early part of 2018 the company is poised to have a big year.
Coming in May are three new titles starting with Went to Coney Island on a Mission from God…Be Back by Five. This story about a pair of friends looking for a third childhood friend that they fear may be homeless and mentally ill was co-written, produced and stars 80's icon Jon Cryer. The plot is loosely based off on a true story involving Cryer and a former classmate he heard was homeless.
Swamp Thing sprouted from the pen of Len Wein and Bernie Wrightson and took root in the pages of his award winning DC Comics' series. Dr. Alec Holland, noble scientist out to cure the ills of our ravaged planet Earth, is caught in a powerful explosion that coated him with his bio-restorative formula and set him ablaze. Jumping into a nearby swamp for relief from the flames, Alec Holland was transformed into everyone's favorite muck-encrusted half-human/half plant Swamp Thing. Dick Durock starred as Swamp Thing in both the original movie and
The Return of Swamp Thing
. 
Trapped in his monstrous physical form, Alec Holland retained his intellect, emotions, and capacity to love. That love appears in the form of Abigail Arcane (Heather Locklear), step-daughter to the world's maddest scientist, Dr. Anton Arcane. Abby owns a plant store, and is more comfortable talking to her plants than to men in the local singles bar. When she meets Swampy she sees beyond the horror of his physical form and falls in love with Alec Holland. Swamp Thing has to single-handedly battle the evil Dr. Arcane, his security forces, and his army of mutant creatures in order to rescue Abby.  
Both BR and DVD were created from a brand-new HD transfer made from the original internegative, released now for the first time ever. Directed by Jim Wynorski.
MVD Rewind brings May to a close with the release of director Pierre De Moro's Savannah Smiles. In this charming family comedy the young daughter of a politician runs away in an effort to get some attention from her parents. She ends up hiding in a car that belongs to a pair of two-bit criminals and what could turn into an awful nightmares becomes an unlikely bonding experience between the three.
June will see two new releases from MVD Rewind starting with Abominable. Released in 2006, Abominable is easily the newest film to see entry into the MVD Rewind Collection but don't let that fool you – all the old-school, retro appeal that you've come to expect and love with this collection is very much present in this one. A paraplegic convinced he was attached by the legendary Bigfoot returns to his cabin in the woods hell-bent on proving all those that called him crazy wrong. This fun monster movie features horror icons Jeffrey Combs, Lance Henriksen and Dee Wallace.
The second and final June release marks the second time Jean-Claude Van Damme will appear in the MVD Rewind Collection with the release of 1990's Lionheart. Van Damme stars as a paratrooper legionnaire that is forced to return home to Los Angeles after his brother is seriously injured. With his brother's family desperately needed money, Van Damme decides to earn it the only way he knows how – entering an underground fighting circuit. Often overlooked in the Van Damme catalogue, Lionheart is every bit the action classic as the more popular Bloodsport and Kickboxer films. Lionheart is also notable for being the first time Van Damme showed his signature buns onscreen.
By the mid-80's Nicole Kidman was well on her way to becoming a star but she was still considered to be a child actor. In 1986, at the age of 19, she started to shed that image as she starred in first film aimed at adults with the romantic comedy Windrider. The film co-stars Tom Burlinson as an enthusiastic surfer attempting to develop a new, high tech surfboard. Along the way he meets and begins to fall in love with a rockstar played by Kidman. MVD Rewind Collection is proud to present Windrider on special edition Blu-ray this July, given the film its debut home video release in North America.
Complete details, special features, hi res cover art, etc below…

How do you know when you"ve lost your way?

As kids, Daniel (Jon Cryer, "Two and a Half Men"), Stan (Rick Stear, "Buffy The Vampire Slayer") and Richie (Rafael Báez, Shanghai Noon) were inseparable… the best of friends. But as they grew up, they grew apart, and now Richie has gone missing, sending Daniel and Stan on a wintry trek to Coney Island to find their long lost friend.

BLU-RAY
SKU: MVD0221BR
UPC: 760137022183
SRP: 29.95 (NEW PRICE)
Street Date: 05/08/18
PreBook Date: 03/20/18
Label: MVD Rewind
Genre: Drama
Language: English
Run Time: 94 mins
  High-res Cover Art (JPG) »

Swamp Thing falls in love with Dr. Arcane"s sexy daughter and must rescue her from her father"s nefarious plans.

Everyone's favorite muck-encrusted plant-man falls in love with Dr. Arcane's sexy daughter and must rescue her from her father's nefarious and murderous plans. Heather Locklear stars as the vegetarian plant-lover in this superhero comic book adaptation. Also starring Louis Jourdan, Dick Durock, and Sarah Douglas. With elaborate mutant creatures designed by the legendary Carl Fullerton.

BLU-RAY
SKU: LY54778
UPC: 085365477827
SRP: 39.95
Street Date: 05/08/18
PreBook Date: 04/03/18
Label: LIGHTYEAR ENTERTAINM
Genre: Sci Fi/Fantasy
Language: English
Run Time: 88 mins
  High-res Cover Art (JPG) »

Two crooks on the run are about to have their hearts stolen by a six-year-old girl.

Savannah Driscoll (Bridgette Andersen), the young daughter of a politician, runs away after being neglected by her busy parents. She hides in the car of Alvie and Boots, two not-so-bright crooks who are slowly converted into parent figures to her. A surprising bond of love and redirection forms among the trio as the police close down on the supposed kidnappers.

Watch trailer »

BLU-RAY
SKU: MVD0626BR
UPC: 760137062684
SRP: 34.95
Street Date: 05/22/18
PreBook Date: 04/17/18
Label: MVD Rewind
Genre: Comedy
Language: English
Run Time: 105 mins
  High-res Cover Art (JPG) »

Some things are better left unfound.

After recovering from a horrific accident, paraplegic Preston Rogers moves back into the remote cabin where he and his now-deceased wife once lived. When his new neighbor Karen, is attacked by a gigantic creature, Rogers contacts the local authorities. But after the police and those around him dismiss Rogers as a delusional widower, he sets out to stop the abominable creature himself.

BLU-RAY
SKU: MVD1164BR
UPC: 760137116486
SRP: 34.95
Street Date: 06/12/18
PreBook Date: 05/08/18
Label: MVD Rewind
Genre: Horror
Language: English
Run Time: 94 mins
  High-res Cover Art (JPG) »

When The Streets Are a Jungle… There Can Be Only One King

An Ex-French Solider begins participating in underground street fights in order to make money for his brother's family.

Watch trailer »

BLU-RAY
SKU: MVD0764BR
UPC: 760137076483
SRP: 39.95
Street Date: 06/12/18
PreBook Date: 05/08/18
Label: MVD Rewind
Genre: Action/Adventure
Language: English
Run Time: 108 mins
  High-res Cover Art (JPG) »

Get ready for the ride of a lifetime!

Stewart Simpson lives in a magnificent beachfront home with his wealthy father and indulges his passion for windsurfing on a daily basis. Jade is an alluring rock singer who starts a romance with Stewart, but as the romance blooms sport, friends and an upcoming championship become secondary.

Watch trailer »

BLU-RAY
SKU: MVD0858BR
UPC: 760137085881
SRP: 29.95
Street Date: 07/24/18
PreBook Date: 06/19/18
Label: MVD Rewind
Genre: Drama
Language: English
Run Time: 92 mins
  High-res Cover Art (JPG) »

WWW.MVDB2B.COM  |  800.888.0486  |  Fax: 610-495-1545