Electric Dream Factory's
360 horror film Arcadia Flats
Premiering on Jaunt VR March 1
Electric Dream Factory, a new XR content studio and production company formed by feature film producer Lacey Leavitt and VFX artist Joe Jacobs, is excited to announce the premiere of their first VR short: Arcadia Flats.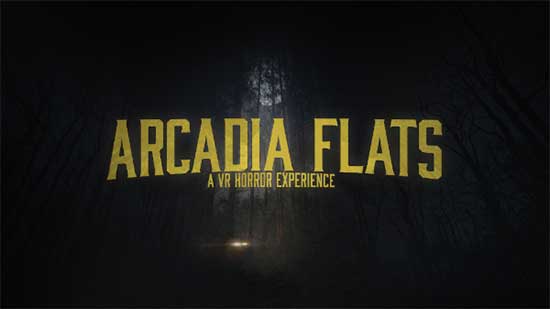 This cinematic 360 experience will be available exclusively on Jaunt's streaming platform. Founded in 2013, Jaunt is the global partner of choice for producing and distributing immersive content. With over 300 films on their platform, Jaunt has the largest library of immersive and 360 experiences across all platforms including native iOS and Android mobile apps and scaled VR, AR, and MR platforms.
Arcadia Flats follows Alice (Jessica Martin) as she attempts to outrun supernatural forces. Ivan (Evan Mosher) comes across her car on a dark, deserted road. Will either of them survive the night?