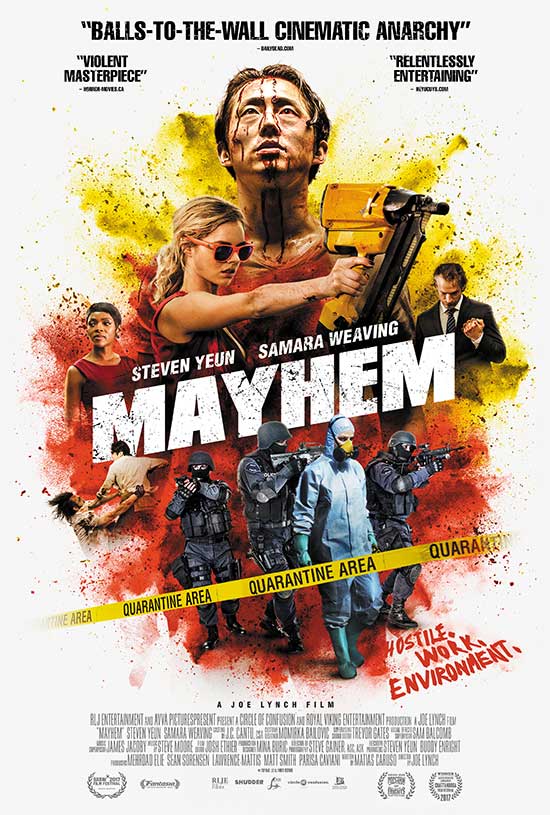 The first feature film from writer Matias Caruso, MAYHEM was directed by Joe Lynch (Everly, Knights of Badassdom) and stars Steven Yeun ("The Walking Dead," Okja), Samara Weaving (Three Billboards Outside Ebbing, Missouri, Showtime's "SMILF"), and Steven Brand ("Teen Wolf," "Secrets and Lies").
SYNOPSIS:  
Derek Cho (Steven Yeun) is having a really bad day. After being unjustly fired from his job, he discovers that the law firm's building is under quarantine for a mysterious and dangerous virus. Chaos erupts throughout the office as the victims of the disease begin acting out their wildest impulses. Joining forces with a former client (Samara Weaving) who has a grudge of her own, Derek savagely fights tooth and nail to get to the executives on the top floor and settle the score once and for all.
MAYHEM will be released in theaters and on VOD and Digital HD November 10, 2017.