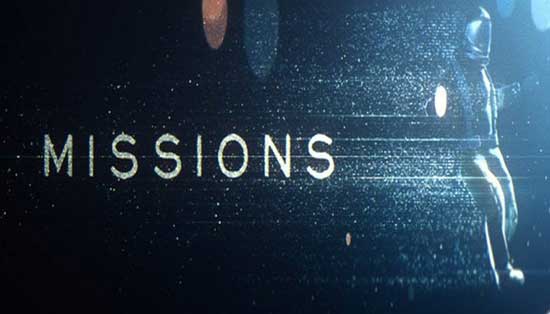 The first season of MISSIONS, France's critically praised OCS Signature sci-fi series, is now available for review under embargo. Shudder, AMC Networks' premium thriller, suspense and horror streaming service, will launch MISSIONS Season 1 on September 28, 2017 across its territories, and will also co-produce the second season, slated to air in 2018.
Created by Henri Debeurme, Julien Lacombe and Ami Cohen, and directed by Julien Lacombe, MISSIONS is about an expedition on Mars that is transformed into a rescue mission to save a competitor's ship and crew. The series was awarded the TV Critic's Best Series Awards at the MIP Drama Screenings as well as the Discovery Prize at Series Mania in 2017. Additional information is below.
SYNOPSIS
With the funding of an eccentric billionaire, the crew of a manned craft aims to be the first to land on Mars. Much to the dismay of all on board however, just before the culmination of their 10-month journey to the Red Planet, they are made aware of a video sent by a rival ship that has overtaken them and already landed on the planet thanks to a revolutionary engine. The bad news doesn't end there however, as the tape contains a cryptic warning from the Americans pleading with the crew not to land as something far too dangerous is happening on the surface. After a chaotic landing on Mars, the crew finds a survivor — but he's not from their rival mission. His name is Vladimir Komarov. He is Russian. And he is the first man who died in space…in 1967.