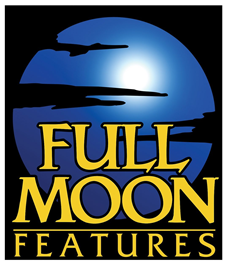 As part of Amazon's international multi-channel launch, Full Moon's acclaimed and content-packed Amazon channel  will expand to Europe and will open its virtual floodgates on Tuesday, May 23rd in Germany, Austria and the U.K.  For only €3.99 per month, Amazon Prime members can subscribe to the Full Moon channel with no need to buy a bundle, and with anytime cancellation, get the wildest weirdest and hottest films in the Full Moon (horror, fantasy, sci-fi, comedy), Surrender Cinema (erotica) and Something Weird Video (exploitation, sexploitation, trash) libraries in one-click to subscribe and play, and with anytime, anywhere access.
"This is exciting news for our legion of fans in Germany and Great Britain looking to explore the awesome selection of amazing movies with long offered to our American Amazon subscribers," says Full Moon President and Founder, Charles Band.
"Many of these movies were huge hits in Europe when they were released. Many of them we actually made in Europe! But a great deal of these titles have never been officially available in either Germany or England so this marks not only an exciting time for us but for our loyal admirers who want to re-visit the movies that really freaked them out as a kid."
Expect to see all your favorite Full Moon hits like Puppet Master, The Gingerdead Man, Hideous!, Demonic Toys, Head of the Family, Meridian, Subspecies, Trancers and dozens more on the new channels with some curiosities, exclusives and new release Full Moon titles like Evil Bong 666, Killjoy's Psycho Circus and Puppet Master: Axis Termination.
Amazon Channels are available via the existing Prime Video app to watch anytime, anywhere on smart TVs, iOs and Android mobile devices, Amazon Fire TV, Fire TV Stick, and Fire tablets and games consoles, and through the web at www.amazon.de/channels. Prime members can sign-up for a 14-day trial and watch instantly.
To explore the subscription content available to Prime members, visit www.amazon.de/channels.
Along with access to more than 20.000 of popular movies and TV episodes through Prime Video, Amazon Channels joins the growing list of benefits for Prime members including unlimited premium shipping of millions of items, unlimited photo storage and unlimited streaming of over two million songs with Prime Music and more.
The launch of Amazon Channels in Germany, Austria and the UK follows the launch of Amazon Channels in the US, which gives US Amazon Prime members access to over 100 channel subscriptions that can be added to their membership.