Oxford Murders (10/5)
When a woman is viciously murdered in Oxford, her body is discovered by two strangers whose lives are immediately changed forever: Arthur Seldom (John Hurt), a prestigious professor of logic, and Martin (Elijah Wood), a young graduate student who has just arrived at the university hoping to be one of Seldom's students. It quickly becomes clear that this is the first in a series of murders, all of which are announced by the murderer with strange mathematical symbols.
Professor and student join forces to try and crack the code, and thus begins an elaborate puzzle in which nothing is as it seems and the truth is elusive. Based on Guillermo Martinez's award-winning novel, THE OXFORD MURDERS is an edgy and intelligent thriller from cult-favorite director, Alex de la Iglesia.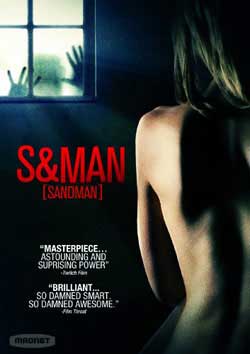 S&Man (10/12)
When cult filmmaker JT Petty ventures into the dark world of underground horror fetish film industry, things don't exactly go as planned.
As he begins to examine the classic comparison between filmmaking and voyeurism within the horror genre, he is introduced to a collective of what he believes to be either creative filmmakers just meeting the demand of their disturbed audiences or actual deviants and possibly murderers themselves.
One of the most notorious of these film series that he comes across is called "S&MAN," produced by a rather unassuming man. As Petty delves into the making of this film, he soon discovers that the victims might not be acting after all, and he may be next…