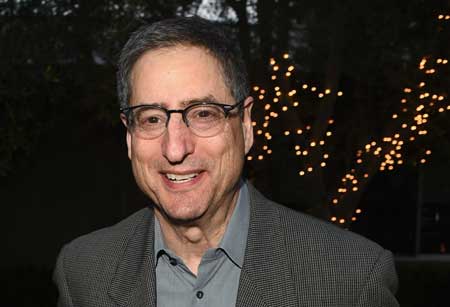 The Producers Guild of America (PGA) announced today that Tom Rothman, Chairman of Sony Pictures Entertainment's Motion Picture Group, will be honored with the Guild's 2017 Milestone Award.  The award will be presented to Mr. Rothman at the 28th Annual Producers Guild Awards ceremony on January 28, 2017 at the Beverly Hilton hotel in Los Angeles.
Producers Guild Awards Chairs Donald De Line (THE ITALIAN JOB; I LOVE YOU, MAN) and Amy Pascal (the upcoming SPIDER-MAN: HOMECOMING; THE GIRL IN THE SPIDER'S WEB) stated, "Our industry has benefitted immensely from Tom's instincts, tenacity and vision.  From his championing of independent storytellers early in his career to his nurturing of studio films on an epic scale, Tom's passion for movies has been one of the unstoppable creative engines of our business."
Rothman said, "This is the highest honor of my professional life and I am humbled and grateful to be included among such august company. Coming from the outstanding organization that is the PGA, it is indeed praise from high quarters. My enormous thanks to Donald, Amy, the Board and the entire membership.  I have no current plans to do so, but I could now die happy. "
The Milestone Award is the PGA's most prestigious honor, recognizing an individual or team who has made historic contributions to the entertainment industry.  In the past, the Guild has paid tribute to such industry leaders as Clint Eastwood, Jeffrey Katzenberg, Steven Spielberg, Sherry Lansing, Ron Meyer, Bob & Harvey Weinstein, Alan Horn, Bob Iger, and 2016 recipient Jim Gianopulos, among others.