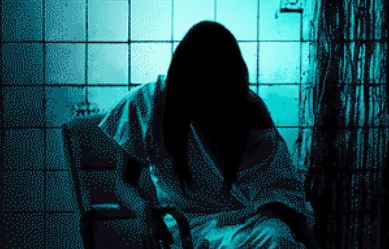 Shudder, the horror streaming service backed by AMC Networks, continues its guest curator initiative with a new collection by world-renowned director of such horror films as Orphan and House of Wax, Jaume Collet-Serra. Collet-Serra's most recent and highlyanticipated thriller The Shallows, starring Blake Lively, made a splash in theatres last weekend. Collet-Serra has chosen five of his favorite horror films to share, all of which are now live on Shudder.
Collet-Serra's collection — informed by his experience as a genre filmmaker — marks Shudder's fifth guest curated collection, following collections by Alan Palomo (Neon Indian), Robert Eggers (The Witch), Alexandre Aja (High Tension), and Karyn Kusama (The Invitation). Each of these curators' top five horror films are currently available for Shudder members.
Lead Shudder curators Colin Geddes and Sam Zimmerman create detailed collections housing a variety of films that span all decades and subgenres of horror. The full collection by Jaume Collet-Serra, now available on Shudder, is detailed below (with comments from the director):

TIMECRIMES
"Time travel movies are an impossible conundrum, but Timecrimes excels at it. Vigalondo successfully simplified a very complex subject and wove it into a narrative that keeps you on the edge of your seat. Adding the fact that no special effects were used, makes it all the more impressive."
 THE CHASER
"This dark thriller is an essential. You watch it once, and it stays with you."
DREAM HOME
"Dream Home is an unexpected masterpiece. It has some of the most original, and brutal, kill/death scenes. A very normal desire to succeed and aspire to more takes hold and turns an honest and hardworking person into a murderer. This is one of those movies you'll tell your friends about."

FACES OF DEATH
"During my teen years, this movie was a guilty pleasure of mine. I have memories of checking the VHS tape out from the video store and sneaking it home like it was a bad thing. Since it was released before the Internet came around, it was like the ultimate resource for the grotesque. Even if some of the content is obviously fake, I consider it a crucial watch for any horror buff."
 WE ARE WHAT WE ARE (2010)
"This film follows a family in Mexico and was done in a very realistic way. It builds the atmosphere so that you come to care for the characters, then realize they're monsters. As a viewer, it gives you mixed feelings of betrayal. You go from identifying with them, to being shocked at the terrible things such "normal" people can do."
The addition of the latest guest curator collection on Shudder follows the completion of Shudder Labs, the service's weeklong horror workshop for aspiring filmmakers. Further details on the guest curated collections and the program can be found at shudder.comand labs.shudder.com.