Do you like horror polls?  I love them.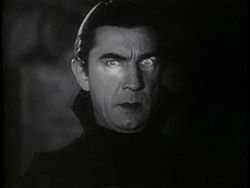 You're truely from Horrornews.net came up with five horror genre questions that were polled over the weekend by www.chacha.com !   Chacha is a large question & answer website that obviously has a taste for the scary stuff.  If you don't agree with these answers, please feel free to voice your opinion.  Horrornews.net wants to hear what you have to say.
Question 1: What is the greatest decade for horror movies?
1960's: 9.40%
1970's: 15.15%
1980's: 36.47%
2000's: 38.99%
Question 2: Who is the king of all slasher flicks?
Michael Myers: 25.00%
Jason Voorhees: 30.93%
Freddy Krueger: 35.31%
Leatherface: 8.75%
Question 3: Who is your favorite of the Universal monsters?
Frankenstein: 12.43%
Dracula: 39.77%
The Wolfman: 38.18%
The Mummy: 9.61%
Question 4: What is the best of the horror remakes?
The Thing (1982): 38.29%
The Fly (1986): 8.97%
Invasion of the Body Snatchers (1978): 16.03%
Dawn of the Dead (2004): 36.71%
Question 5: The scariest movie of all time?
The Exorcist: 32.82%
Psycho: 13.74%
Jaws: 13.36%
Halloween: 40.08%