Produced by the mother and daughter team of Shobha Kapoor and Ekta Kapoor, RAGINI MMS is a movie about a young couple who meet at a mysterious home and engage in numerous sexual acts. They are unaware that they are being filmed and that the house is filled with cameras following their every move. But that's not the bad part. The bad part is what shows up on the video after their love play. Apparently they mansion where they frolicked was haunted and several instances of ghostly activities are recorded on the scandalous videos.
There is a new youtube channel to help promote the movie and it features video clips of behind the scenes footage that captured supposed real paranormal activity on the set of RAGINI MMS. Whether or not these clips are the real deal is up for debate. (If you squint your eyes you might be able to see a critter crawling under that rug…)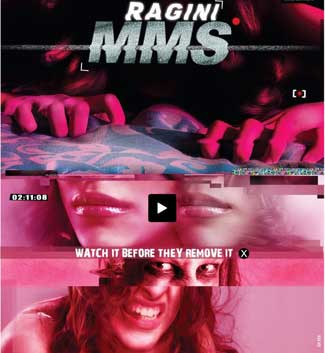 RAGINI MMS will be buffering in theaters on May 13th, 2011. To learn more about this film, you can hit up the Official Facebook: http://www.facebook.com/RaginiMMS or Youtube Channel located here: http://www.youtube.com/user/RaginiMMS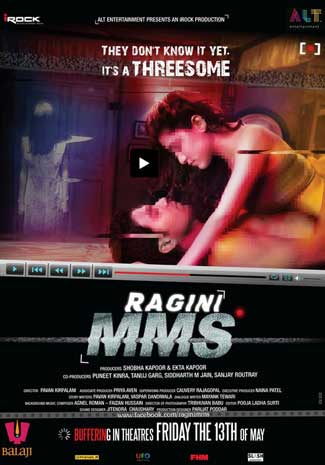 Synopsis:
Based on true incidents, the film is a Sensual Paranormal Thriller about an MMS that captures things beyond the realm of human understanding.