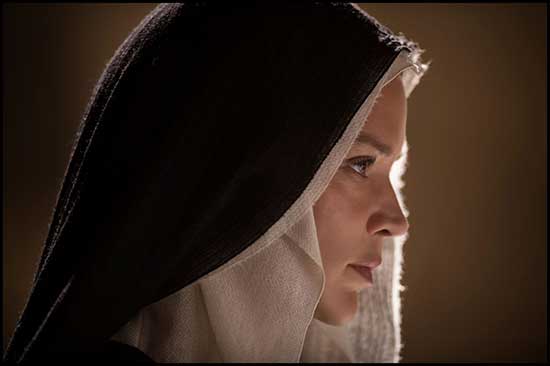 A FILM BY PAUL VERHOEVEN
WITH VIRGINIE EFIRA, CHARLOTTE RAMPLING, DAPHNÉ PATAKIA, LAMBERT WILSON AND OLIVIER RABOURDIN
INSPIRED BY THE BOOK IMMODEST ACTS BY JUDITH C. BROWN
MUBI, the global curated film streaming service and theatrical distributor has announced that it will release Paul Verhoeven's Benedetta in cinemas in the UK and Ireland.
Directed and co-written by Paul Verhoeven, Benedetta will receive its world premiere at the Cannes Film Festival on July 9, 2021 and is the latest film from the maverick filmmaker, following the Oscar nominated and Golden Globe winning Elle, and internationally renowned films such as Basic Instinct, Turkish Delight, Total Recall, RoboCop, Starship Troopers and Showgirls.
Set in the late 17th century and inspired by true events, the film follows a woman who joins a convent in Pescia, Tuscany as a plague ravages the land that surrounds it. Capable of performing miracles from an early age, Benedetta's impact on life in the community is immediate and momentous.
Inspired by the book Immodest Acts, written by historian Judith C Brown, the film stars Virginie Efira (Elle, In Bed with Victoria, Sibyl), Charlotte Rampling (45 Years, Red Sparrow, Swimming Pool), Daphné Patakia (Nimic), Lambert Wilson (The Matrix Reloaded, Catwoman) and Olivier Rabourdin (Eastern Boys, Of Gods and Men), and was co-written by David Birke, who partnered with Verhoeven to write Elle. Benedetta was produced by Said Ben Said at SBS Production, Michel Merkt and Pathé.
Upcoming theatrical releases for MUBI in the UK and Ireland include Ben Sharrock's twice BAFTA nominated Limbo, Michel Franco's New Order, Ninja Thyberg's Sundance hit Pleasure, Céline Sciamma's latest film Petite Maman and First Cow from Kelly Reichardt, which MUBI holds all rights for internationally (excluding North America and China). Previous theatrical releases have included Bacurau from Kleber Mendonça Filho and Juliano Dornelles, Luca Guadagnino's Suspiria and Border from Ali Abbasi.