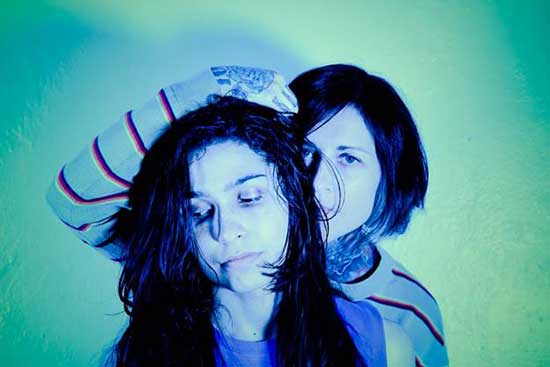 DOGJOY DEBUT NEW MUSIC VIDEO "SUPER GLUE"
Hardcore Fun, New EP Out Now
Florida-based duo DOGJOY have delivered their latest video, "Super Glue" – an exploration of dark sounds being washed over with distortion and robotic frequencies – an appropriate parallel to these times where simply giving into uncertainty and chaos seems the best option for survival. The track comes from their latest EP, Hardcore Fun, available digitally now.
"I wanted to tell a story about a being who is either cursed or very special, who has arrived in the world in a strange way," explains DOGJOY vocalist KK. "Lyrically, the song is about a person who has a little too much control over a more vulnerable partner; terms of endearment become traps meditatively set until the two are woven together like threads in super glue."
An accurate description of the dance/pop/electronic, DOGJOY was formed by vocalist Katherine Kelly Larson (known as KK), and producer Jasmine Deja. Both idolize synthesizers, 808s, vocoders, pop melodies, and weird sounds, and collectively the two-piece offer a versatile and surprising journey – from the moody vocal style in "Super Glue," to the infectious rhythm of "Heartbeat," and back to dark pop in "Into the Night" and "Feed Me Poison."
The Florida twosome released their full length debut Sober Nights in October 2020, and follow-up EP, Hardcore Fun, released in December 2020.