By now, most movie fans are aware of what industry experts are terming the "streaming wars"; namely, the competition among digital streaming platforms. The (relatively speaking) old guard of Netflix, Hulu and Amazon Prime now faces competition from Apple TV, Disney+, HBO Max, Peacock and several others.
A 'war' among streaming platforms can have consequences, both positive and negative, for the subscriber. On the plus side, having healthy competition keeps prices low, and can even lead to price reductions. If you consider how cheap Apple TV is relative to normal Apple products, then you can appreciate how having no monopoly key.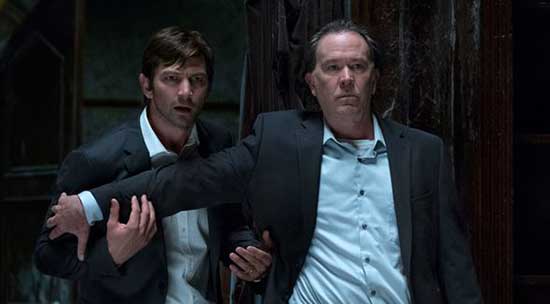 And yet, there are negative outcomes for the viewers. Most notably, the splitting of content across rival platforms. For example, a year ago, it would have been easy to find an MCU or Star Wars movie or two on Netflix. Today (with the odd exception), they are available on Disney+ alone.
But what about horror fans? Which platform is best for horror movies and television shows? Below we discuss the contenders.
Shudder
It's now five years since AMC launched the specialist horror platform, and it's still ridiculously cheap with plans starting at $3.99 per month. Probably the best things we can say about Shudder is that it knows its audience and understands fandom. Unlike most streaming services, Shudder focuses on the idea of community with blogs, vlogs and live events. Sure, we could make a criticism or two about the service, and it might not appeal to the average movie fan. But, if you are into horror in a big way, Shudder is excellent.
Netflix
Netflix provides a decent mix of original horror content alongside some of the biggest flicks from Hollywood. The streaming giant is going to pour much of its vast resources into producing more original horror. So, if you liked stuff like Ravenous, Hush and Gerald's Game, you should expect plenty more like that. As for non-original content, one gripe that subscribers have with Netflix is geo-restrictions, e.g., content might be different in the USA than the UK. One solution to get a better choice of horror on Netflix is to use a VPN. The expert comparison site www.top10.com is a good option for exploring VPN options for Netflix.
Crackle
Crackle, a joint venture between Sony and Chicken Soup for the Soul, seems to be getting better all the time. As a free service (adverts support it), you won't find a large selection of the best horror movies, but there is nevertheless enough to keep fans happy. You can also find original horror content such as The Clearing, which launched on the platform in June 2020.
Starz
Owned by Lionsgate Entertainment, Starz is something of an under-the-radar platform, one that is barely known outside of the United States. The main attraction here is the back catalogue of classic horror movies, spanning Alfred Hitchcock to David Cronenberg to John Carpenter. More modern stuff (Escape Room, Paranormal Activity) also pops up on the site, but you'll stay for the classics that have stood the test of time.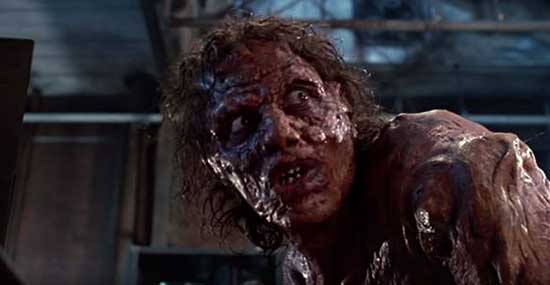 Amazon Prime
Amazon Prime is a good option for horror. Right now, you'll get modern hits like Midsommar and Train to Busan, as well as a fair selection of classic and international horror films. Indeed, Amazon is not shy about filling its library with gory b-movies, so it's worth a browse to see what's added at the start of each month. However, arguably the best thing about Amazon Prime is that the service is integrated with other channels and Amazon's purchasable content. If you are willing to pay, you can get all the horror content you want.