Carlos Gananian' short movies deserve respect not only for they amazing production values, but also for being Brazilian movies that take a chance outside of the country's usual horror themes and scenarios, and instead pay homage to more universal horror themes. They are subtle, silent and introspective little films, and considering that and the fact that the first two are actually film student shorts, most people will run scared, ready to hear the pretention alarm.
But the surprise is that, different from most movies of their kind, these ones are really telling stories, or at least, fragments of that (well get to it in a minute). More important is the fact that they are made by people who love horror, like you and me, and are more interested in representing the genre than in trying to rediscover penicillin.
Behemoth
Gananian's first movie is as simple as you get. A Devil worshiper (Sérgio Ugeda) conducts a mysterious ritual that includes human sacrifice. He succeeds in his goal, but the consequences are terrifying. The whole story is told by the amazing art direction by Fernanda Marques, Julia Portela and Juliana Ribeiro, with no dialogues and little action. The makeup effects are amazing, specially the demon that appears in the end. It's just a shame that these elements weren't used to tell a bigger and more complex story, but as it is, Behemoth is a pure horror film, and proud of it.
Coagula
With a beautiful background piano, we see a beautiful killer committing a beautiful murder. If Behemoth paid homage to black magic movies, Coagula is clearly a tribute to Italian gialli. As said before, Coagula comes off as a small fraction of a bigger movie, that sadly we'll never see. The art direction is again the highlight, but if in Behemoth, the set was dark and dirty, Coagula has theatrical tones, reminding us from the comedia dell'arte and movies like Stage Fright: Aquarius. It's not a coincidence that the tagline is "The theater of death. One act in three minutes." And, once more, too bad we'll never see the rest of that play.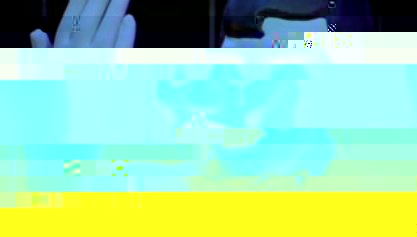 Akai
Dealing with a bigger budget and bigger running time, Gananian once again uses his moody way to tell a horror story. This time it's the tale of a lonely and mysterious vampire (played by Gustavo Arantes) who lives by himself in a mansion by the sea, where he invites and kills beautiful prostitutes (all played by Roberta Youssef) to feed on their blood.
With this movie, Gananian puts one foot in regular storytelling. The previous movies where just little pieces of tribute to movie genres, but in this one, there's a more complex character development. The sexual energy of the vampire is huge, but that doesn't keep him from being cruel and vicious. The collection of prostitute has in his wall and the bottles of blood he has in his fridge are a indication of how many victims he has made over the years. The ending even dares to suggest some kind of redemption for the monster, but without ever being too tender. Make no mistakes: even if these movies sound poetic, it's very clear, from the start that we are, without the shadow of a doubt, in a world of horror.
The Work of Carlos Gananian (an look at his horror short films)