Greetings, boys and ghouls! Welcome back to Horror Talk, hosted once again by your friendly neighborhood gorehound and indie filmmaker extraordinaire, Travis Legge. Things have been INSANE around here as we ramp up for the February 11th premiere of Raymond Did It! I have been booking screenings for press and public, making travel arrangements to support the film, getting copies out to potential distributors and most of this has been due to the support and hard work of the fans! We still have a long road ahead of us, but I'm up for it! I say bring on the blood!

And speaking of which…
In Movie news, our buddies over at Dread Central reported this wek that upcoming UK horror film Strippers vs. Werewolves has found a director in Jonathan Glendening, who directed last year's 13 Hrs.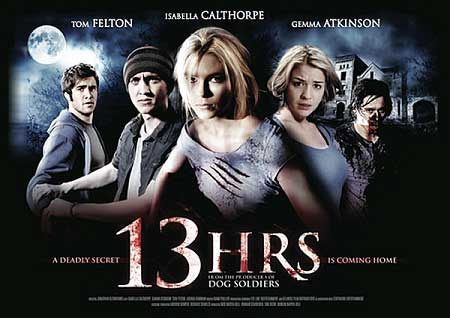 Personally, I don't need any convincing beyond the title. I'm sold.
Alien based films seem to be cropping up left and right. Between talks of a new X-Files installment, the upcoming Apollo 18 and the much discussed Alien prequel, it seems that otherworldly beings are poised to dominate horror filmmaking in the coming year. Adding to the trend, the One-Sheet for Director Jason Connery's upcoming alien-terror film 51 dropped this week.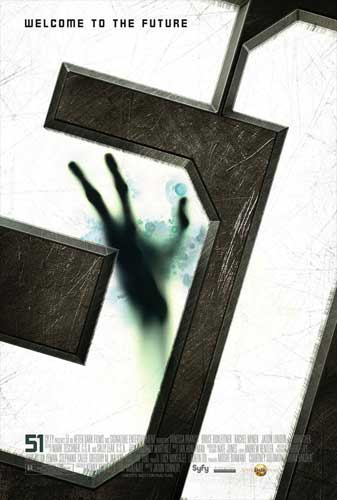 51 tells a story in which "Due to political pressure from the American public, the Air Force has decided to allow two well-known reporters limited access to the most secretive base on the planet.  But when one of the base's "long-term visitors" exploits this unprecedented visit as a chance to liberate himself and his fellow alien captives, Area 51 turns from a secure government base to a horrifying destination of terror," according to the official synopsis.
More test footage was put online for indie director Oklahoma Ward's upcoming film Crawl. Shooting on a Canon 5D and apparently taking place largely inside a cramped metal tunnel, Crawl looks technically challenging, but if Ward can pull it off I  think it promises to be an excellent thriller.
For news, updates and a view behind the scenes as Crawl continues in preproduction, visit http://crawlmovie.com/
And speaking of innovative filmmaking, South Korean director Park Chan-wook (Thirst) has made a 30-minute film on an iPhone, or more accurately, several iPhones.  According to My Fox New York "Park used two iPhones, shooting scenes simultaneously from different angles, while staffers also used their own iPhones."
The film, Paranmanjang, is "about a man transcending his current and former lives. He catches a woman while fishing in a river in the middle of the night. They both end up entangled in the line and he thinks she is dead." according to an AP press release.
Director Ron Purtee has announced that he is expanding his short film The Social Media Massacre into a web series, and has taken to raising funds on Indiegogo. On the crowdfunding site, Purtee states that, "he short film was acclaimed by many websites and we decided that we could do more than just the short, that's where the series comes in. Every episode will reflect the darker side of what could come from the social media that every one knows and loves. "
Jonah Hex and The Wolfman have both received Oscar nominations in the Best Makeup category.
Surprisingly, there was no Best Actress nod for Megan Fox. Can't imagine why.
At the Box Office Season of the Witch opened in the number three spot, bringing in over ten million dollars on 2816 screens. Black Swan moved up to the fifth place spot, despite an eight percent decrease in ticket sales. The total gross for Black Swan is now over sixty million dollars.
That brings our time for this week to an end. I have to start packing my bags for my trip to New York City to promote Raymond Did It. On Monday, January 17th I will be holding a press screening of the film for critics, cast, and other industry folks, but if any readers are interested in coming to check out this exclusive pre-release screening you are welcome to join us! Information can be found at http://raymonddidit.eventbrite.com/ I hope to see some of you there!
But before we count another week as departed, I would like to wish a very Happy birthday to Julia Louis-Dreyfus.
Now you may be saying to yourself, "the chick from Seinfeld? That's your go to birthday wish?"
Well, remember, one of the highest paid women in television history started her film career with Troll.
Funny where Horror can take you isn't it? Enjoy your birthday, Julia. Perhaps you can use your buckets of Seinfeld cash to finance Troll 3?
Many Bloody Returns,
Travis Legge