There is nothing like a good horror movie to get our blood pumping. There is just something about the genre that a lot of people are drawn to. Horror movies in general aren't ones that you would associate with casinos.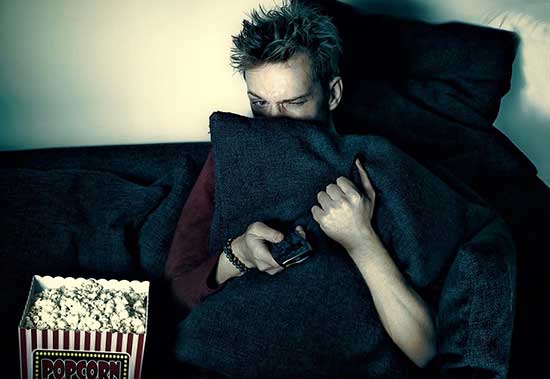 pixabay.com/photos/netflix-halloween-man-scary-movie-4548440/
This doesn't mean that horror movies with casino scenes don't exist, and here are five that you can check out today. Some of these scenes are just a few minutes long, and others are based inside of a casino for the majority of the movie.
The Leprechaun 3
With a Las Vegas location, the third installment of the Leprechaun series has many scenes filmed inside of a casino. Set in 1995, a murderous leprechaun is obtained by a pawnshop owner. Around the leprechaun's neck is a gold coin that must never be removed, or else all hell will come to the Earth. The pawnshop owner takes the gold coin off anyway, and the leprechaun starts killing everyone in sight. One scene, in particular, features the leprechaun playing a game of craps.
Even though land-based casinos have been legal in Nevada for some time, online sports betting has only just been allowed through platforms like BonusFinder. Other states such as Virginia and Washington DC, have also only jumped on board in 2021, to start offering online gambling websites, and you can read all of their reviews here if you're interested.
Dead Man's Hand
If you have seen Dead Man's Hand, you should have picked up that the entire movie is set inside of a casino. The story goes that a massacre occurred in an old casino, which is now being haunted by those that died. The new owners that are trying to re-establish the business have to play casino games themselves to save their lives from the angry ghosts. The connection is that the main character is a direct descendant of the person responsible for the massacre, so a group of mobster ghosts tries to get revenge.
This movie didn't do so well when it was released in 2007 but it is still one to watch just for nostalgia. The cast is made up of actors that you have probably never seen perform in anything other than Dead Man's Hand. This movie has become a regular cult classic in the last decade and even gained popularity for its unique camera action shots and thrilling scenes.
Remains
This one is a horror movie about a world after a zombie apocalypse that hits America. Brought on by a nuclear explosion, a group of humans must fight for safety inside a casino in Reno. There isn't as much action and thriller as you would expect, but Remains does feature a ton of the characters playing casino games while they wait out the zombie attacks. The survivors even start gambling to pass the time and forget what is going on in the background.
Remains can even be classified as comedy-horror because it features many humorous scenes in which the survivors try to escape the casino but fail spectacularly. Not just your average zombie apocalypse movie, Remains is unique with its comedy and funny one-liners.
Spirits of the Dead
This 1968 film is for the ages. Based on one of the stories written by the infamous Edgar Allan Poe, Spirits of the Dead follows three individuals haunted by different ghosts. A mean princess is followed by a dead horse, an evil student is haunted by his shadow-self, and a drunk is chased by the Devil. This movie may be old but it features a stellar cast including the ever-youthful Jane Fonda, Terence Stamp, and Brigitte Bardot.
The casino scene in question shows two of the main characters gambling on a high-stakes game. This scene is particularly tense and quite long as it features the actors playing making insane gambling bets. The rest of the movie portrays what it's like for evil men and women when karma steps in and teaches them a lesson. Definitely one that you should put in your next movie marathon lineup.
Resident Evil 3
The 2007 series of the Resident Evil franchise is based directly in Las Vegas as Mila Jovovich's character tries to run down the zombies attacking the city. The entire Resident Evil storyline has received such popularity over the years that six movies and 28 games have been released. Fans of the franchise will get a kick out of this review.
Although there are no scenes centered around characters gambling or playing casino games, the whole movie shows the protagonist running through different Las Vegas casinos trying to escape. Gambling experts were even consulted on this movie to make the background look as realistic as possible.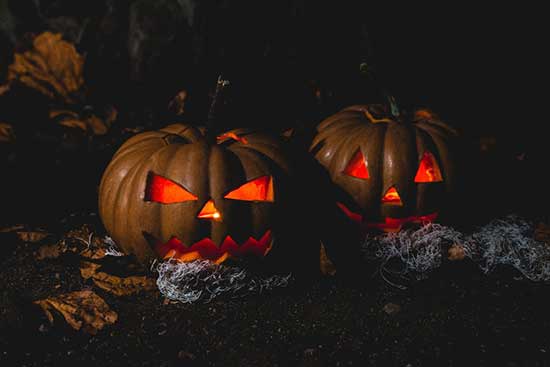 www.pexels.com/photo/two-jack-o-lantern-lamps-619418/
There aren't many horror movies that feature casino scenes or are based inside of one, so be sure to check out these five to see them all.