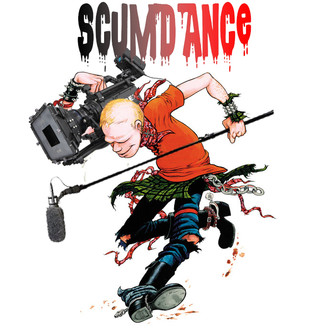 Scumdance Film Festival – It's for those who want an alternative to the same old boring festival circuit,  Scumdance is a Film Festival with the volume turned all the way up to exploding head levels.
They are specializing in Underground, Horror, Splatter, Grindhouse, Exploitation, Punk, Hot-Rod, Rock and Roll, and Biker shorts and feature length films.
Submission guidelines:
Please send us your most entertaining live action, stop motion, and animated shorts and features, but any submissions that are deemed to be overtly racist, sexist, homophobic, featuring animal or child abuse, or otherwise just plain outside the bounds of bad taste will be flatly rejected.
Scumdance proudly accepts entries via FilmFreeway.com, the world's best online submission platform. FilmFreeway offers free HD online screeners, unlimited video storage, digital press kits, and more. Click to submit with FilmFreeway.
filmfreeway.com/festival/Scumdance