ABOUT:
"Kiri kiri kiri kiri kiri", the sound of a beautiful Japanese songbird to some, to others, a painful pathway to truth. You may know me from Audition, but please allow me to introduce myself, I am Asami Yamazaki.
Quiet, obedient, and well spoken, I have been told that I am everything that a man desires in a woman. All I ask for is that the man in my life, love me, and only me. That's not too much to ask, is it?
I was once a ballerina, but a tragic accident leading to a hip injury ended my career prematurely. Looking for a change, I decided to go to an audition. That is where I met Aoyama. At the audition, Aoyama was immediately attracted to my shy, demure, and obedient demeanor. Even prior to our meeting, he had been looking through my portfolio and had already become intrigued with me. Unable to control his attraction, Aoyama asked me out. I was delighted!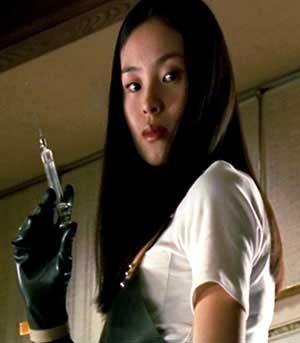 It was through our courtship that I began to feel love inside. I trusted and opened up to Aoyama. My life before Aoyama was indeed filled with pain and I shared my troubled and tragic past with him. I confided to him that as a child others had taken great pleasure in administering abuse and suffering upon me. I showed Aoyama the scars on my leg made through incessant childhood torture. This time I was sure I had found true love. When Aoyama agreed to love me, and only me, my dreams had finally come true.
What I didn't tell Aoyama was about the great pride I take in teaching, and the valuable lesson I taught my last lover, who also promised to love only me. To assist him in obtaining a higher education, I precisely removed body parts that I felt would be beneficial in the learning process. Afterwards, he couldn't eat, talk, or walk without my help, which made him truly realize the importance of needing someone. Through pain he discovered the truth. A lesson he would have never of learned without my guidance and patience.
It wasn't until later that I discovered that Aoyama had betrayed me through a phony audition for the sole purpose of finding a wife. I also discovered that Aoyama did not love only me, like he vowed. He still loved his deceased wife, his dog, and his son. He couldn't love only me if he loved them too. He even had a picture of his dead wife on his desk. I was betrayed again! How could this happen when Aoyama promised to love only me with no exceptions. Now it was Aoyama that must be taught one of my valuable lessons!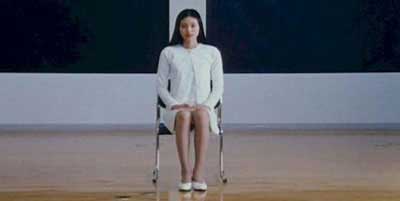 Because of the abuse and betrayal of trust I suffered as a child, I find immense pleasure in other people's pain and suffering. You may think that's sadistic. But the reality is that I am doing my victim's a favor, by helping them learn more about themselves from experiencing the kind of pain I received through my childhood. 
To help them find this truth, I inflict pain beyond human comprehension. Like I told Aoyama, "If you want to know yourself, you must taste the pain, the bigger the pain, the deeper the understanding." He didn't know the truth and needed to find meaning. And this is exactly what I was teaching him with my needles and razor sharp piano wire, before my education was interrupted. Now Aoyama will never know his truth.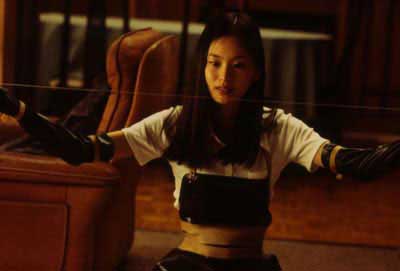 My life has been full of abuse, sadness, and betrayal. I never found that one man that can love only me with no exceptions. As a rule, I will always abide by one simple fact, "Words create lies. Only pain can be trusted." I suggest that you follow the same. 
Movie: Audition
Portrayed by: Eihi Shiina