Nearly one hundred years ago, horror films were very lucky to simply inspire people to sit down around a camp fire and share ghost stories. Marshmallows would be roasted to the crisp and shared around, Though some of these marshmallows would've been dropped because even the tiniest sound of a twig breaking can unnerve the toughest of men.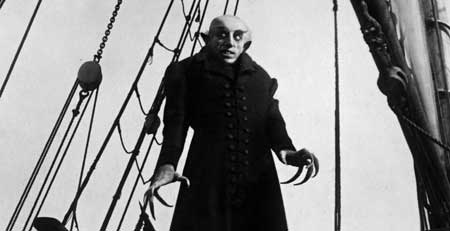 Films such as Nosferatu and Bride of Frankenstein, inspired some of these ghost stories and today t-shirt designs, art, games and the odd Internet meme.  These creatures of the night are the original villains and have no doubt influenced  current horror trends today.  There is the possible upcoming of the Zombie Apocalypse and many are already preparing for it because let's face it, zombies are everywhere. They are in Jane Austen spin off novels and even President Lincoln is killing them on the big screen.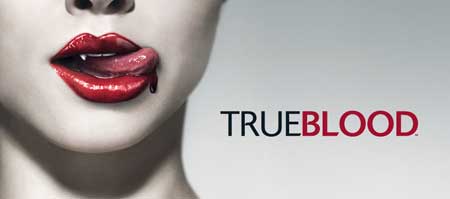 But what exactly is motivating this horror craze in pop culture? 
TV ratings – The fan base for shows such as True Blood and The Walking Dead boast a large following. True Blood has knocked The Sopranos as the most watched television show watched to date with an average 5 millions views per a episode. Not a bad accomplishment for vampire everywhere. Walking Dead on the other hand has had 12 million viewers for their episode, 'The Suicide King.'
Popular films – Though The Twilight Saga is not specifically straight horror, it is still about vampires and these books and films have heavily influenced pop culture. There are more teenagers reading and hanging around bookstores looking for another good young adult book. Paranormal romance as a genre has also exploded and a lot more of these books are being turned into films. For instance the latest Beautiful Creatures. 
Merchandise – These products are only assisting horror's growth into pop culture because fans want a piece of their favorite fandom. They shop online for drinkable but bottled blood, zombie face makeup and clothes. Namely t-shirts with their favorite scary character printed on the front, preferably saying their catch phrase. Some of these t-shirts can be grabbed at Stylinonline.com.
But what is the rage behind horror trends today?

There is a million reasons why fans take to horror so adamantly. They could just like the story, the characters or the essence of make believe. The real attraction of horror, however is the thrill of being scared. People do pay money to fall thirty stories on a ride at Disneyland and there are many pranksters online who wait hours just to film their girlfriends getting the shock of their lives.
It is exciting and the adrenaline rush is worth it or, maybe, they just like the escape horror can give them.
Horror Is All The Rage