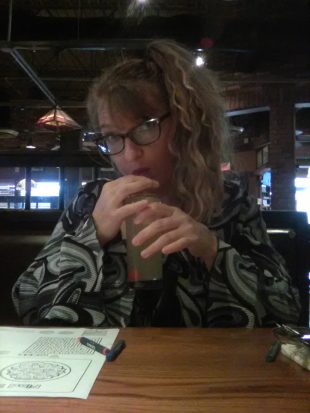 What is your role with Marketing Macabre?
Well, I not only came up with the names for both Marketing Macabre & Joyhorror Entertainment, but the idea as well. Instead of being told what to do for other bosses, I decided we could be our own boss, and do the same for others. Oh, & those quirky descript and package names, were all me ;) .. On a more serious note, though who likes to be serious?… I do spread the word, about all horror, from movies to books, to pods to music, not just via "social media", but via other avenues as well : )
How does Marketing Macabre help indie horror filmmakers and businesses?
Because it's an "indie" business as well. It's not a corporation that will charge fees upon fees to get the word out, so to speak. Marketing Macabre is more personally geared to each individual and understands it's not a "one size fits all" venue. We know that everyone has their own ideas as to how something should look , sound and present itself, and therefore do not use templates
How did you get involved in the horror business?
Well, my guy started working for HNN, as a reviewer, and then wrote a whole script for a movie, which I decided to try to market to the general public and made banners and shirts, & then went to many horror cons & comic cons to promote this script as well. I recorded live interviews, in-person between Mr. Joy & cast members of different horror movies. The first one being, Friday the 13th, which was an epic feat!!
What are you early influences in horror?
I got to say, just sitting, on a Saturday Afternoon, watching "Creature Double Feature". It was something I looked forward to, and my whole family watched together. It brings back such awesome memories!! And that of course, led to me seeking out more scarier movies, since Creature Double Feature featured movies that were scary to little kids, but not so much to older kids, so it became sort of a treasure hunt for me ;)
Where do you see Marketing Macabre in 5 years?
I'd like to see Marketing Macabre finally put out their own movie. There are already scripts a plenty, so.. Hopefully, we will finally market for our own movie : )