The prestigious Fantasia International Film Festival is just around the corner, and although the majority of it will still be online (geo-locked to Canadian residents only; sorry), like last year (damn you, Covid!), there will nonetheless be a few special in-person screenings at the festival (usually, Fantasia takes place (mainly) at Concordia University's facilities, but will be returning to its original roots at the magnificent Imperial Cinema)!
If you are not accustomed to Fantasia Festival, it is one of the leading genre movie festivals in the world. This year, it is celebrating its 25th anniversary, taking place in Montreal, Quebec, Canada, like always, and attracts as many debuting film makers as world-renowned ones. Amidst its suspense movies, thrillers, dramas, science-fiction, martial arts, animation and much more genres, you will always find a multitude of horror feature films as well as shorts. Numerous film makers presented their short film at Fantasia, gained interested, and developed it into a feature film, especially with the help of their "Frontières" project, which allows various people from different aspects of the movie industry to meet and discuss on potential plans.
Here are a few quotes from some famous names concerning Fantasia Festival itself:
"Fantasia is the most important and prestigious genre film festival on this continent." — Quentin Tarantino
"Fantasia is a shrine" — Guillermo del Toro
"Fantasia remains to this day one of my very favorite film festivals in the world." — James Gunn
"I promise to make more genre films just so I can get invited back." — Edgar Wright
Here, at HorrorNews.net, we will obviously be focusing on what the movie industry will be bringing to the horror table. Below is an exciting preview of what is to be expected.
Quebec Premieres
Fantasia Festival has emanated from the province of Quebec for two decades and a half, now, and it is always a great feeling to be the first in the province to view a special screening.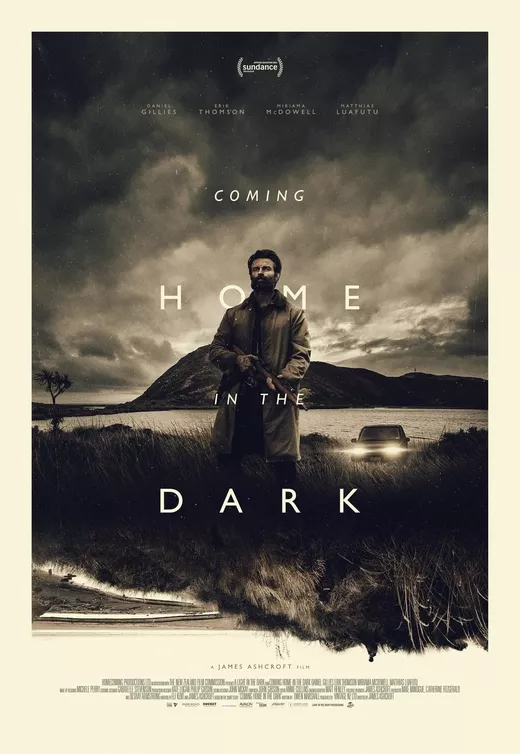 Coming Home in the Dark, from New Zealand, will demonstrate what a home invasion film taking place in a car, down a long path, would feel like, controlled by crude characters.
If puppets and animation are your thing, Frank & Zed promises to overflow with gore and blood in violence and hilarity.
Canadian Premieres
Canada is one of the vastest countries in the world and you can't help but feel privileged when you view a movie that is being presented within its borders for the very first time. Here are some titles that will be doing so this year.
In found footage style, We're All Going to the World's Fair depicts the process through which a girl will undergo to follow a "World's Fair Challenge" on social media, gradually grasping control of her mind and body, and withering away everything she's made of.
From the United Kingdom, in its original language of Welsh, is a luxurious business dinner among a wealthy family and their guests where a silent, yet strange, woman serving as their waitress will change their lives forever. Don't miss The Feast.
Grieving over her husband's shocking suicide in The Night House, a widow retreats to the small lakeside cottage that was built by the love of her life. When signs of a paranormal presence become apparent, she begins to dig through her deceased husband's things to discover odd and terrifying secrets.
Directed by Sion Sono ("Suicide Club" and "Cold Fish) and starring Nicholas Cage, Nick Cassavetes, Sofia Boutella and Bill Moseley, Prisoners of the Ghostland will throw us into the action and horror of an abducted girl who must be rescued by breaking an evil curse.
In Broadcast Signal Intrusion, a young man, in 1999, becomes obsessed with a masked figure interrupting news programs and delves deep into the subject; so deep, that he may not be able to return from it.
North American Premieres
As Quentin Tarantino (who premiered his famous "Inglourious Basterds" at Fantasia) stated above: "Fantasia is the most important and prestigious genre film festival on this continent", so it is definitely exciting when film makers cross the North American borders to present their movie for the first time on the continent.
From Fantasia's home country of Canada comes a film starring Anna Hopkins and the legendary Michael Ironside where a woman wakes up inside a life-preserving chamber, seemingly alongside others, while a fungal infection ravages its way through the population outside. Find out who put her there in Tin Can.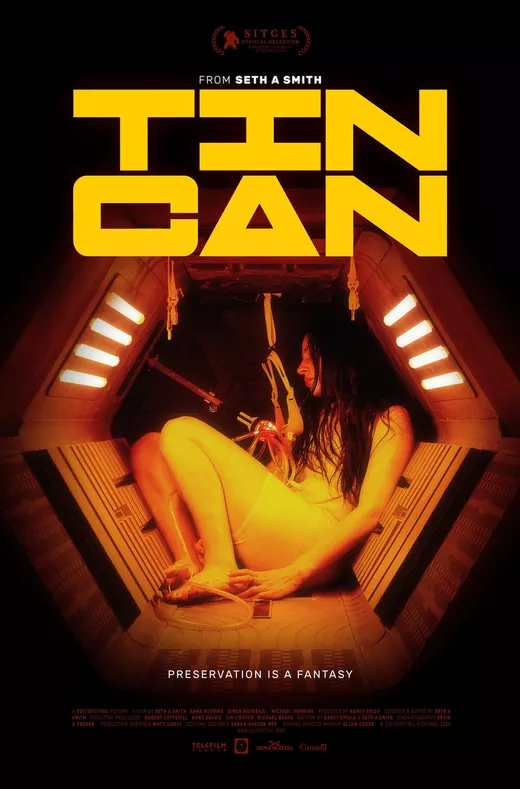 In Hotel Poseidon, from Belgium, a lonely, zombie-like manager in a decrepit hotel sees his workplace slowly transform into a tunnel leading to Hell.
An ultra-violent, deeply creative zombie film from Taiwan sees a couple, at each extremities of their town, trying to reconnect through the limb-tearing, flesh-devouring living dead in The Sadness.
The talented Alexandre Bustillo (writer/director of 2007's brutal "Inside") brings us a found footage film from France (that's a lot of F's) where two YouTubers dive deep into the depths of dark waters (now a lot of D's…) and fall upon an underwater haunted house.
An elderly lady's grandkids discover instructions to summon a mystical creature that will do anything they say, but there's a catch: they have to buy a soul from the Devil. See what it's all about in this Estonian horror-comedy simply entitled Kratt.
From the Philippines comes Midnight in a Perfect World. Taking place in an odd future where people get snatched into a sinister darkness, a group of friends venture into the night, doubting the entire process. They are about to find out the truth.
International Premieres
Fantasia attracts film makers from all over the globe, so it's natural that a lot of them sometimes present their movie to a public from their own country for the first time. When they decide to expand and test the waters elsewhere, Fantasia is often the international number one choice.
Argentina brings us a thriller entitled On the 3rd Day where a mother and son are involved in a car accident. A few days later, she roams down the road, looking for her son. Having no recollection of what happened, she discovers that a killer is on the loose. However, when she meets a religious man, that's when things really spiral out of control…
Rumors of demonic possession force a priest and his neophyte to investigate a nun's convent. Find out what makes them test their own faith in Agnes.
World Premieres
The most exciting of them all! The very first time that a movie is EVER presented in front of a public is the ever-so-exciting world premiere, and there are quite a few horror movies doing so in Fantasia's 2021 edition, so let's get right to it.
Despite not having an available poster at the moment this article was written, don't let it deter you from Richard Bates Jr.'s new movie (also having directed and presented Fantasia favorites "Suburban Gothic", "Excision" and "Tone-Deaf" in the past): King Knight. The high priest of a coven of witches has a secret from his dark past revealed to his loved ones and must then embark on a journey to his hometown to discover who he truly is. How could you not want to see a dark comedy starring Matthew Gray Gubler, Barbar Crampton, Andy Milonakis as well as the voices of the phenomenal Aubrey Plaza and AnnaLynne McCord?
A family reunites at a farmhouse, repressing dark secrets, to pay for their sins, twenty years later, after one family member experiences terrifying visions in What Josiaw Saw.
A mysterious coming-of-age story about a teenage girl learning about her family's ties to witchcraft is at hand in Hellbender.
In New York, in 1843, a young woman is under investigation after the matriarch of her family dies in perplexing fashion, but there may be much darker forces than appear. Starring Isabelle Fuhrman and Rory Culkin, you won't believe The Last Thing Mary Saw.
No poster or still available for Glasshouse doesn't change the fact that this South African film will reveal what happens when a stranger enters an air-tight glass structure and disturbs the survival of a family who has been holed up in there, away from a dementia-inducing toxin outside.
Russia provides us with a very contemporary subject in #Blue_Whale. After the devastating death of her younger sister, Dana discovers that her sibling was participating in a 50-day online challenge of escalating self-harm. To discover what truly happened to her sister, she decides to register for the "game" and puts everything, and everyone, at risk.
In another poster-less (for now) world premiere, Don't Say Its Name involves First Nations' dark spirits in a cold and wintery tale of vengeance.
A brother and sister must face off against what they believe is a supernatural entity that has plagued their family's misfortune for years in When I Consume You.
A young girl, emotionally and socially detached from her mother, is visited by a ghost-like child at her window. They develop a friendship where the spirit entices her into playing a nightly game that will give her answers about her mysteriously dark relationship with her own mother. Straight from the United Kingdom comes Martyrs Lane.
No poster; no worries. Mark O'Brien writes, directs and stars in his own The Righteous, where a former priest is devastated by the loss of his child and has his world shaken to its core when he and his wife are visited by a troubling young stranger.
Last, but certainly not least (it's actually first since it's the festival's opening film!), Quebec's own "Brain Freeze" will mix zombies and dark humor as a toxic fertilizer spreads a zombie virus across the population of a small island. A teenager, taking care of his baby sister, crosses path with a security guard as they strive to stay safe and discover the source of evil.
That's it for the horror world! Fantasia Festival begins August 5th and spreads all the way to the 25th; both online (for Canada) and in-person! Happy 25th anniversary, Fantasia!
Bon cinéma!
https://fantasiafestival.com/en/news/fantasia-announces-first-wave-of-programming