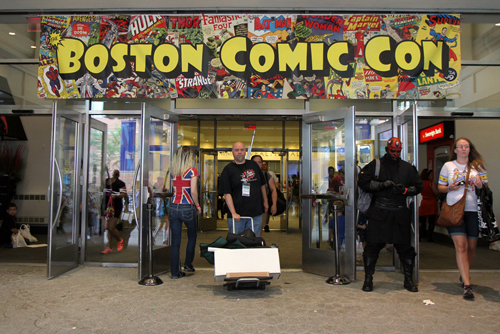 2013 was not an easy year for the Boston Comic Con. The sixth annual event was originally planned for April, the same weekend that the the Boston marathon bombers ended up being caught. The promoters were forced to make the last-minute decision to postpone the event. Although many guests and attendees were already scheduled to fly into the city, safety rightfully came first. In the end, the postponement proved to be largely beneficial. Most notably, the convention's celebrity guest list grew and some additional artists were added. The event was also moved from the Hynnes Convention Center to the larger Seaport World Trade Center, which worked out well.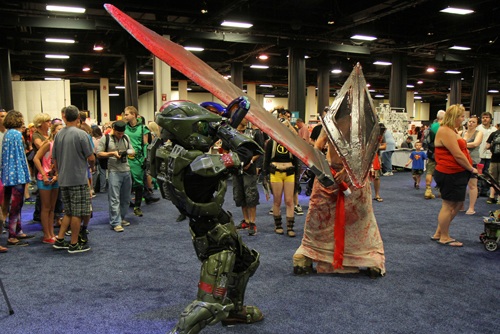 I attended Boston Comic Con on Sunday, the second of its two days. Upon entering the venue, I was immediately taken aback by just how much was packed into the large building. Not only were there thousands of people, but the room was lined from wall to wall with vendor and artist tables. A map of the room's layout was on the opposite side of the entrance and navigating to it through hordes of people was no easy task, so it was a bit confusing at first. I would have preferred more space (a portion of the room closed off for celebrities easily could have been utilized), but I eventually got the hang out the layout.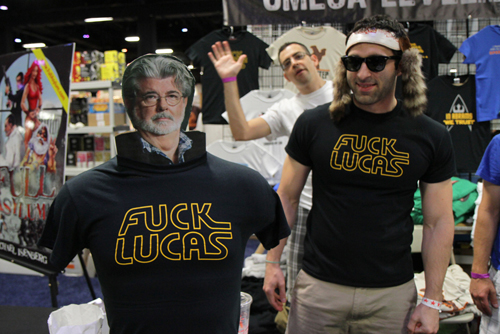 The vendors were selling everything from comics (of course!) to toys and memorabilia, along with some more unique items, such as 3D printings of yourself. Celebrity guests included Laurie Holden (The Walking Dead), Kristin Bauer van Straten (True Blood), Aidan Turner and Dean O'Gorman (The Hobbit), and voice actor Billy West (Futurama). Artist Alley, as its known, was equally impressive. Renowned writer Scott Snyder (Batman, American Vampire) was a big draw, but the guest list included dozens of talented artists and writers. Notable inclusions for genre fans were James O'Barr (The Crow), Mike Mignola (Hellboy), Steve Niles (30 Days of Night), William Stout (The Return of the Living Dead), Joe Hill (Locke & Key) and Arthur Suydam (Marvel Zombies).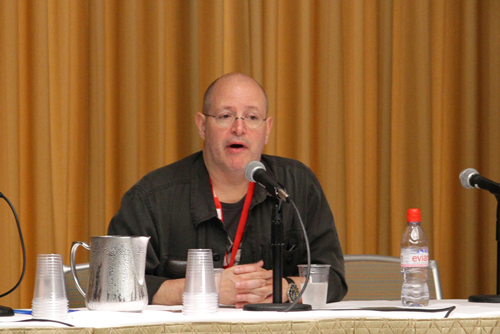 Sunday afternoon kicked off with a fun Q&A with Hellboy creator Mike Mignola. His opening statement was that there is no news to report on the long-gestured Hellboy 3 or the animated series. "That probably takes care of about two-thirds of your questions," he quipped. Mignola went on to discuss the origins of Hellboy's comic book form and film incarnation. It was interesting to learn how incidental his characters and stories, which are often inspired by foreign mythology, tend to be. He also spoke about his plans for the Hellboy in Hell series, which will see Hellboy traveling around various "neighborhoods" of Hell. Each one will touch on the folklore of different cultures, including Asian, Indian, Greek, Yiddish and Native American.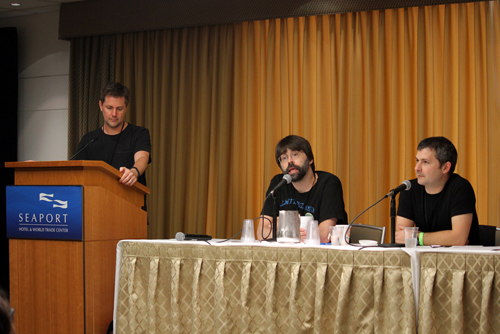 Later in the day, there was a great Locke & Key Q&A with writer Joe Hill and artist Gabriel Rodriguez, along with editor Chris Ryall of IDW Publishing. Hill opened the panel by stating that the BBC had just announced the new Dr. Who: Jason Statham. It was a fitting introduction to his wry sense of humor, which continued throughout the session. This may very well be Hill and Rodriguez's last public appearance together before the end of Locke & Key – the final two issues, Alpha 1 and Alpha 2, are due out later this year – and it was a fitting sendoff.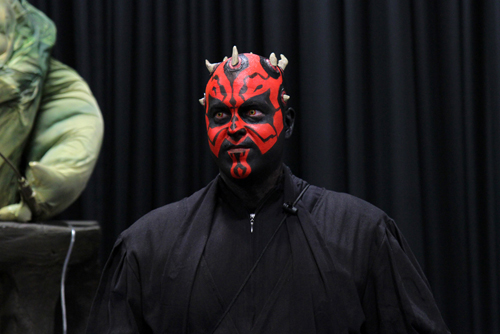 Hill made a poignant remark about finality. He used Spider-Man as an example, noting how the epic battles in which he fights are merely washed away by the stories that follow. They also spoke about the proposed Locke & Key TV series, which is dead in the water after the pilot wasn't picked up (although they had great things to say about it). Alex Kurtzman and Bob Orci won back the rights, and there is interest in a feature film. The panel concluded with previews of the duo's post-Locke & Key work. Hill is working on a comic miniseries titled Wraith: Welcome to Christmasland, a spinoff of his recent novel, NOS4A2. Rodriguez, meanwhile, will be going in a decidedly different direction by illustrating Eric Shanower's Little Nemo: Return to Slumberland.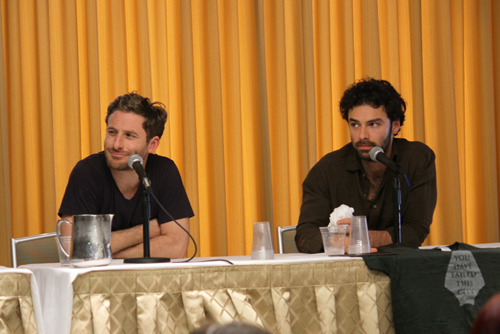 The final panel of the weekend was with Dean O'Gorman and Aidan Turner, who portrayed the dwarves Fili and Kili in The Hobbit. The room was packed to capacity with nearly 500 excitable fans, including several girls on the verge of tears at the chance to speak with the actors. There were some silly questions, but O'Gorman and Turner were in good spirits and had fun with them. They were unable to speak about the forthcoming two entries in The Hobbit series – on which they recently wrapped reshoots – but they happily recalled humorous anecdotes from the set. They were the first to admit that they're not the most knowledgeable about J. R. R. Tolkien's source material, but they were honored to be involved in the films and, perhaps even more so, the fan interaction.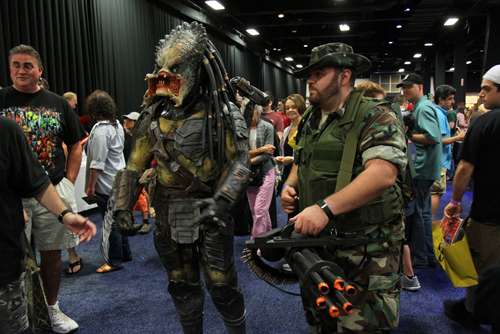 There were several other events to keep attendees busy throughout the weekend, including gaming tournaments, a zombie-themed film festival and other panels. The activities were an excellent way to assure that there was always something fun to do, but the highlight of Boston Comic Con were the cosplayers. There was a costume contest on Sunday, so many attendees came dressed up as their favorite comic book and movie characters. Even more impressive than their dedication is the fact that many of the costumes or homemade. Among the best costumes I saw were Pyramid Head from Silent Hill (complete with a giant sword and a nurse by his side), Zoidberg from Futurama, Chunk from The Goonies, Gir from Invader Zim, Hellboy and Predator.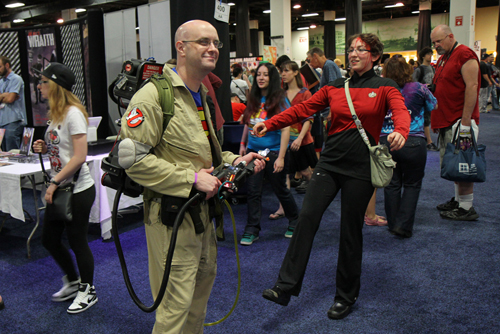 This was my first time attending Boston Comic Con, but it surely will not be my last. There are some kinks to be ironed out, but considering it was a rescheduled event at a new venue, the crew did a wonderful job. I had a great time rubbing elbows with fellow fans, and the convention provided a great environment for all involved.
See all of my Boston Comic Con 2013 pictures.