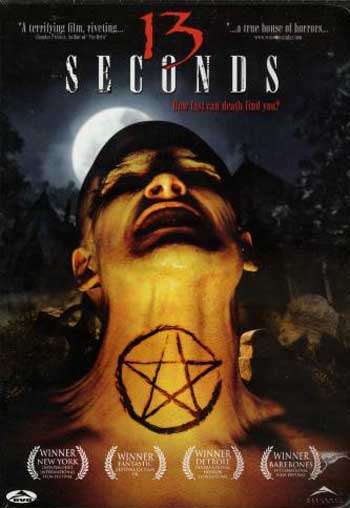 Heya my lovelies! Dai here talking to Jeff Thomas about his latest film, upcoming events, and his all about self. Check out what he had to say about Asian Horror films…it's pretty damn funny! With no further ado…The Jeff Thomas Interview!
Coming from modest roots, Jeff Thomas was raised in Southeast Michigan. Trying to write his very first book at the age of 4, he found it was harder than he had imagined.
Your first attempt in writing/storytelling was at 4 years old. What do you remember about it?
My first memory was that I wasn't very good. Since I was only four when I first attempted writing, I quickly found out that vocabulary and spelling were essential, tools I had not quite mastered. I literally had to run to my mother, one word at a time, to find out how to spell each word in my first sentence.
At the second sentence, I think she was wishing this would be a short-lived phase. At the third, I found her quite discouraging of my new interest. I remember she quickly redirected me back to the TV where I would put my writing career on hold until second grade. Here I would write, on really thick lined notebook paper, a three-page mystery about a female vampire posing as a hooker. Maybe having me watch TV wasn't't a really good idea after all.
Deciding to put those plans on hold, Jeff found his love for movies with his then favorites:
Aliens – 1979
The Thing – 1982
How do you think these movies influenced your decision to become a filmmaker and does it reflect in your work now?
With The Thing and Alien I fell in love with the idea of telling a story through a visual means. I think if anything else, growing up on these films definitely cemented my love affair with special effects. As opposed to many of the effects driven films of the 80s, both Alien and The Thing presented strong stories with an incredible sense of atmosphere. In my own work I strive to realize this by maintaining a creative level of effects that would serve to propel the narrative. I really hate it when films, whether they be action or horror or anything else, have very elaborate set pieces that halt the story dead in its tracks. I love dropping hints and clues and scooting the story along during these action or effects scenes. Anything else would just be gratuitous.
After high school he decided to take a four year course on filmmaking at a regular state college instead of going to instead of a prestigious college on advice from a friend citing 'trying to get big in one of those schools is like hitting the lottery. You have a better chance at doing it yourself'.
Since then he has written and directed two films:
13 Seconds – 2003
Fallen Angels – 2006


Now ladies and gents, here is Jeff Thomas!
Dai- First, I would like to say thank you so much for taking the time out of your schedule to talk to our fans!
In 'Fallen', you seem to have an all star cast. How were you able to get such an array of talent?
A good friend of mine, R.A. Mihailoff from Leatherface: The Texas Chainsaw Massacre 3 was instrumental in talking up the script with his co workers. Also, when my producers came on board, Leonard Pirkle, Derek Zemrak, and Myron St. John, they were very helpful in contacting individuals. Derek and Leonard were influential in bringing Academy Award nominee Kevin McCarthy and supermodel Adrianne Curry to the film as was Myron with Friday the 13th's Kane Hodder. Ultimately, it was the strength of the script that helped to secure the majority of the cast. Everyone understood we were doing something very different from traditional horror films and welcomed the departure. Rambo's Martin Kove told me he could not put the script down. Bill Moseley said if we only nailed 60% of the script we would have an awesome film.
Can you tell us the premise of the movie (Fallen) and how do you think the finished product faired to your vision before you started filming? 
Fallen Angels on the surface is about what happens when a small Midwestern town decides to tear down an aging prison facility. As the demolition proceeds, a small sub-basement structure is discovered that houses the remains of several brutally slain children. A CSI team is dispatched to the site only to find more clues of an occult nature that will eventually unveil a legion of seven demons based upon the deadly sins. Add a subplot about a 100 year old serial killer and a cop with a tortured past and you have a very dramatic horror/thriller/CSI mystery.
Bill Moseley called it "the DaVinci Code with monsters." Asking how it stacked up against the script is a very loaded question since I am always my own worst critic, both as a director and as a writer. But, I have to say that the finished product is a very strong film. It has great atmosphere, excellent creatures and deaths, compelling acting, and a great story. Plus, it is very atypical of similar product in the marketplace to the point that is almost the antithesis.
Trust me, you will not see any dead longhaired Japanese ghost girls, sporting goods equipped anti-heroes, crazed/inbred/mutant cannibals, teens breaking down on the side of the road or going to parties or raves, campy or irritating humor, or an ending that comes complete with a big question mark and the door fully left open for a sequel. Did I mention I really hate dead longhaired Japanese ghost girls?
Bill Mosley, who is best known as Otis in 'House of 1000 Corpses, is in this film. You have said of him that he is 'an incredible gentleman and a gifted actor'. What was your motivation to give him a role in this film when it was so far from what he is best known for? 
I wanted Bill to have a "normal" role because he is just that, a tremendously gifted actor. He has unfortunately been typecast as these deranged individuals that he does play really well. But there are so many other sides and facets to his talent and personality that really needs to be exploited thru other types of film characters. He really has the talent to tackle anything and I would say that extends behind the camera as well as I can see Bill as a really talented director. As far as acting goes, I can say the same for Kane Hodder as an actor that can easily move past the mask and into dramatic leading roles.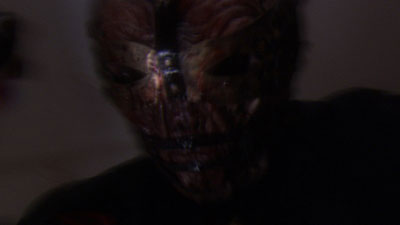 With such a talented cast, there had to be some outrageous antics on set. What were some of the most memorable?
Honestly, it was a tremendously focused cast and a very arduous shoot, so there was very little time for any antics. We were constantly moving and rushing things along as we did not have a huge Hollywood budget. Plus, we had a very ambitious script. Whereas most films in this budget range would have been content to have a few players and to regulate all the action to the prison, we really had an ensemble cast with a wide range of arcs that encompassed not just the reformatory setting but the fictional town as well. We also had seven new demons and other set pieces. Rarely on this budget are you capable of extracting such high production values as are showcased in Fallen Angels. If you think about it, we have new demons from Bob Keen, the mastermind that created Jabba the Hutt and Pinhead, plus all the other Hellraiser Cenobites, we have stunts by Kane Hodder, lush and atmospheric cinematography, roles by some of the most respected actors in the genre, and some of the most gruesome death scenes. As Last House on the Left's David Hess said, "this is really a love letter to horror fans."
The horror film industry of late seems to be a subject of controversy. Some say its doing great and others say its at an standstill. I have quoted you as saying 'If I see another japanese film about a little ghost girl, I'm going to throw up'. As hysterical as that statement is, what are your other thoughts on the industry today?
As political and economic times become more stressful, horror will continue to do well in terms of sales. Horror box office and DVD sales continue to do fare, but ultimately that does not accurately reflect the genre's true business potential. Nor does it reflect the genre's true artistic merit. Horror works best when it subverts. Historically, the classics rise to that status because they have tapped into a growing societal fear by toying with or exposing a raw nerve. Horror needs to exploit this again. There is no way you can subvert current affairs when you are too busy remaking product or churning out sequels. This tires and cannibalizes the genre. Stale product never revolutionizes or reenergizes sales or the art form.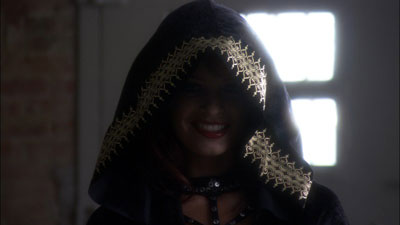 You have a new T.V. pilot coming out soon. Can you give us a sneak peek into it?
I am very proud of the new TV pilot. It is an amazing cross between the Twilight Zone and the old Leonard Nimoy hosted series In Search Of. Essentially, every week we will focus on a new haunted location. Then we will bring to life through interviews, old archival material, and feature film style reenactments, ghost stories that actually happened at these historic locations. Some of these stories received very little press, some have been suppressed, and some have been long forgotten, so it has been exciting to bring these to light.
What advice do you have for future generations of film makers hoping to make it big?
My advice is to be as well immersed in the commerce of filmmaking as in the art itself. Only if you are making money for someone else will you be able to make another film. Plus, there are many unscrupulous distributors, sub-distributors, agents and representatives out there that will promise you the world. The only way to manage yourself and your film is to learn as much about the business as possible. Don't be afraid to network with other filmmakers about their experiences. All indie film makers need to stick together; it is literally us against the distributors.
Who has inspired throughout your filmmaking and writing career?you
Right now, my biggest inspiration would have to be H.P. Lovecraft. I know that sounds clichéd, but Lovecraft's grasp of atmosphere and dread compiled with his inclusion of science and history as a spring board for his horrors is something all storytellers, whether they be writers or directors, should pay close attention to. Whenever you root your horrors or conflicts within the confines of the possible then it becomes easier to subvert all these preconceived notions into the impossible. It adds greater weight and therefore more drama.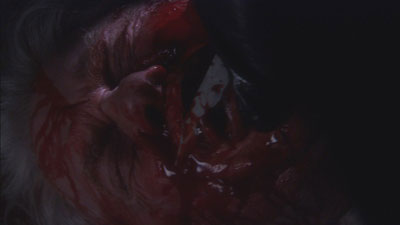 How would you describe your directorial style?
I stick very closely to the script, obviously. I also try to instill a good sense of naturalism and surrealism when needed. Sometimes I try to shoot from the hip and allow spontaneity to enter the scene, but mostly I am very organized and structured. In all reality, that is really the name of the game when dealing with modestly budgeted and independent productions. Fallen Angels was my first SAG feature and I learned so much about moving actors in and out and dealing with the constraints of the union, time, and budget.
What is your biggest aspiration in life,what do you ultimately want to accomplish before you die? What do you want to be the legacy that you leave behind?
Honestly, I have been really blessed in this regard. In college my biggest aspiration was to make an independent film. After 13 Seconds was distributed that aspiration changed to wanting to make a bigger film that would attract studio interest. Now that Fallen Angels has been picked up by Warner Bros, I have found my aspirations evolving again. At the same time I want to continue to make bigger films while concentrating on novels. One script of mine that is with a larger Hollywood production company has generated a lot of interest, but it's exciting because everyone loves the script and comments on how it would be an awesome novel. I find that I have many stories to tell and unfortunately, the turn around time for films probably won't allow for all those tales to see the light of day. Writing, albeit in novels or in shorter form, would allow for all these stories to be told. Before I die I definitely want to tell as many of these stories as possible, whether it is using the medium of film or paper. Any legacy left, I hope, will be that I told some exciting stories that made people pause and think.
I want to thank Jeff for stopping by to talk with us. Go get your copy of 'Fallen Angels' now!
From us here at horrornews.net and Jeff Thomas, thanks for visiting and come back soon!
Interview: Jeff Thomas – Director (13 Seconds, Fallen Angels)