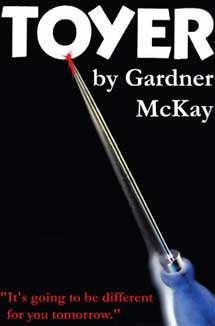 Toyer is a total psychological thriller based on the book of the same name by Gardner McKay.
Amazon states: Toyer is a "serial-lunatic" in Los Angeles who doesn't kill or rape his beautiful female victims. Instead, he "toys" with them psychologically and uses a surgical instrument to place them in a coma. Neurologist Maude Garance is Toyer's opposite. She has treated his victims and considers herself in a personal battle against his sadism.
Because Toyer is not technically a killer, the police department and the district attorney could only charge him with mayhem–hardly a crime worth investigating. So, L.A. Herald reporter Sara Smith, who has helped expand her paper's readership by covering the city's latest demon, enlists Garance to draw Toyer out.
Shooting is set to begin this fall Venice, Italy, despite the fact that thebook takes place in L. A. The action will take place among the Carnevale di Venezia, an annual festival where the locals where masks to hide their identities.
Producer Scott Steindorff had this to say: "It has all the elements of suspense that Brian does so well in films like Blow Out and Carrie… And by that I mean, it's really frickin' scary: I read the script on a plane, and I was still terrified."