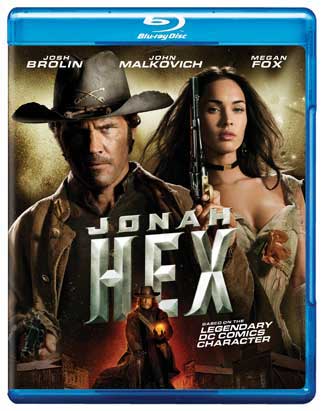 On October 12, 2010, the world of home video will see JONAH HEX unleashed with only the following special features to keep it company: Deleted scenes, "The Inside Story of Jonah Hex" featurette [Blu-ray]"The Weird Western Tales of Jonah Hex" featurette [Blu-ray] Digital copy [Blu-ray].
Be I hear the PG rating pissed people pff and Megan Fox Josh Brolin didn't quite cut the cake with their hotness. October 12th is when the film hits stores everywhere.
Synopsis: Out of the pages of the legendary comics and graphic novels steps Jonah Hex (Josh Brolin), a scarred drifter and bounty hunter of last resort. Jonah's past catches up with him when the U.S. military offers to wipe out the warrants on his head if he hunts and stop dangerous terrorist Quentin Turnbull (John Malkovich).