Numerous blockbuster films have successfully used gambling or casino scenes. There have been mostly comedies (The Hangover, What Happens in Vegas) and thrillers (The Purge) (Casino Royale).
At first look, horror may not seem like a natural fit with casino games, but these chillingly entertaining horror slots could change your mind. Indeed, it's unusual to find a mainstream horror film that has significant casinos or gambling in general.
However, that doesn't rule out the possibility of such a union exists. To assemble a sizable collection of horror films that include gambling in some capacity, you need only go deeply into the abundant collection of B-Grade, C-Grade, Direct-to-Video, and foreign-language horror pictures. In this article, we'll show which are the best 5 horror movies that take place in casinos.
Fright Night (2011)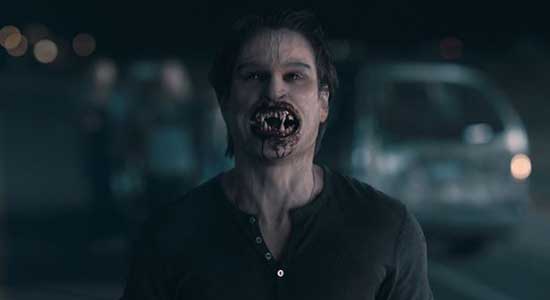 Many horror fans regard the 1985 version of Fright Night as a masterpiece. A horror aficionado of 17 years of age discovers that his new neighbor is a vampire. As the bodies mount up and no one believes our hero, he is left to battle the monster alone with the aid of a well-known "vampire slayer."
Mixed reviews for the 2011 remake featuring Colin Farrell, Anton Yelchin, and David Tennant praised the film's blend of horror and humor and the performances of its three major actors. Because of the popularity of Fright Night, many online casinos adopted its themes and created thematic slots as well. Today, you can visit yukon gold casino and get the most out of your gambling process. In addition to that, here, you can find different kinds of slot and table games, that will provide you with a unique and unforgettable experience.
The parallel to gambling is indeed a little shaky. To see David Tennant's wonderful portrayal as Peter Vincent, a Chriss Angel–style magician, Vegas showman, and sometimes vampire specialist, is reason enough to check out Fright Night.
The Haunted Casino (2007)
The original name of this forgettable horror film, Dead Man's Hand, is a poker phrase for an extremely terrible hand. But as the more modern title implies, the story centers on a group of unfortunate people who inherit a haunted casino.
The rundown casino, located on the outskirts of Vegas and inherited by one of the group's members from an uncle, is frequented by the group. Those who want to get the experience of visiting the Las Vegas casino virtually can register with zodiac casino, which furnishes gamblers with a plethora of unforgettable games and astonishing animations. In the movie, it seems like gangsters from the 1940s are still trying to exact revenge on the current owners' offspring by haunting the premises.
Casino and gambling sequences, in which the youngsters are essentially playing with their immortal souls, dominate this low-budget film. There are no well-known performers in the film, so you can only hope for a passable performance.
13 Tzameti (2005)
Tzameti is the Georgian word for the number 13. The film's protagonist, Sebastien, is a foreigner working as a construction laborer in France.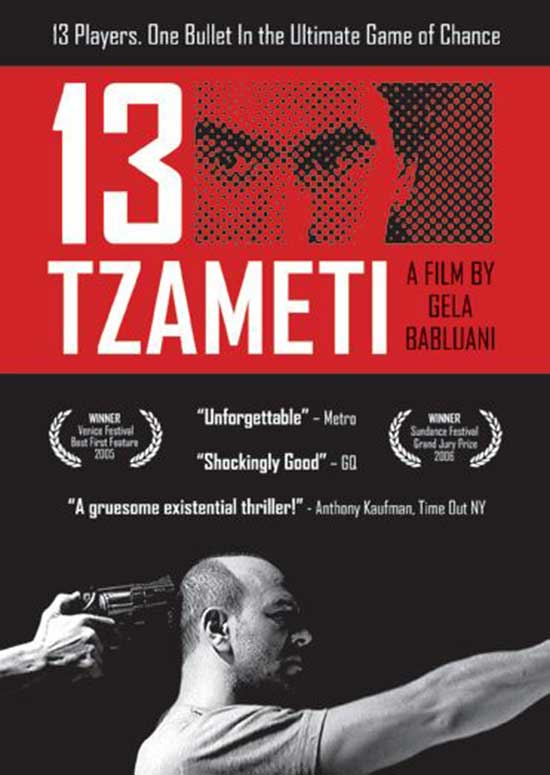 A mystery employment offer that may make him wealthy is sent to him in a sealed envelope by chance. Sebastien, in a last-ditch effort, follows the directions inside and ends himself in a remote lodge in the woods where a criminal organization is holding a lethal gambling game.
Players take turns firing single-shot revolvers at each other in this variant of the Russian roulette game. Bets are made on which players will make it through each round. There are more and more rounds, therefore the weapons can hold more and more ammunition.
Steve Niles' Remains (2011)
The only reason this forgettable zombie horror film set in a Reno casino made our list is that it was based on a graphic book by Steve Niles. What remains after an accidental nuclear explosion has unleashed a zombie apocalypse is a group of casino workers.
The sole recognizable face in this direct-to-TV film is Lance Reddick, who also happens to be the film's only recognized actor (from The Wire and John Wick fame).
However, this category includes long periods of gambling and card games. Let's applaud the filmmakers for giving us a zombie movie set in a casino rather than a shopping center.
Leprechaun 3 (1995)
The Leprechaun films are a classic example of the slasher genre, which gained popularity in the 1990s. Warwick Davis, a legend in his own time, stars in the first six of the film's eight installments (Ewok Wicket from Star Wars). The show follows the titular Leprechaun, a murderous Irish ghost, as he travels around the United States in quest of his pot of riches.
In terms of acting, most of the cast is over the top and terrible, except the always reliable Davis, who turns in yet another serviceable performance as the crazed Leprechaun. This film was the most popular VHS release of the year despite having a perfect score of 0% on Rotten Tomatoes.
Conclusion
Casinos and gambling have always been popular in cinematography. The horror genre is no exception as well. In this article, we reviewed horror movies that take place in casinos and are prominent because of their features and plot.