Horror movies have a wide following both in theaters and on online streaming services. At the beginning of this type of film, classic gothic characters were used, such as Frankenstein's monster or Count Dracula. A few decades later, the directors of the horror genre have already had time to diversify. Thus, multiple subgenres of horror have seen the light, often each one more bizarre than the previous one.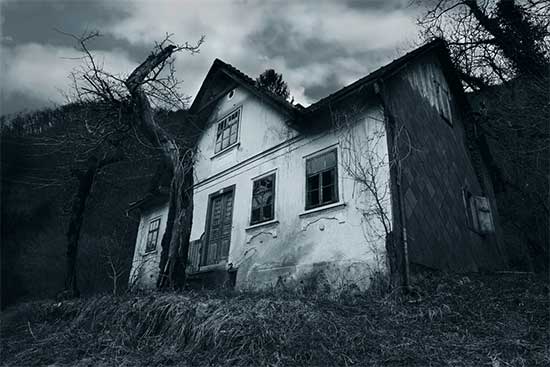 With the great success that this type of film entails and, many times, the low cost that its production entails, no subgenre resists directors. Zombies have long since become mainstream back in the 80s, but what about movies that deal with weather catastrophes made of sharks or the story of a group of people trapped? Even for fans of gambling and casinos, there is also a subgenre within horror fiction. Yes, you read it right. For those who like to enjoy horror movies in addition to being fond of the best free online slot machine with bonuses no download, there is the subcategory of casino horror movies.
Top 5 Casino Horror Movies
Often these films are not exactly cult films or anything like that, but they can have their point of interest for the viewer, with some quite particular entertainment elements. From now on we are going to review some of these film premieres that are quite funny.
Resident Evil: Extinction
The premise of the third Resident Evil release is one of post-apocalyptic horror. The story takes place in the city of Las Vegas after a great catastrophe. Despite the horrific aftermath of the destruction, the city remains the American nerve center of casino culture, and the setting in which the film's post-apocalyptic casinos are set gives a very reminiscent feel to the universe.
Leprechaun 3
Here we move on to the world of class B cinema. That is low-budget films that, in this case, are so bad that they are entertaining and can even be funny. The Leprechaun series of movies is something like this. The third, like the others, is, in addition to a comedy, an entertaining horror movie. The story is about an evil Irish leprechaun whose mission is to find his lost gold at all costs. This classic 90's release combines leprechauns, bingo, and casino games with horror and comedy. A cocktail of ingredients both diverse and strange that you don't see every day.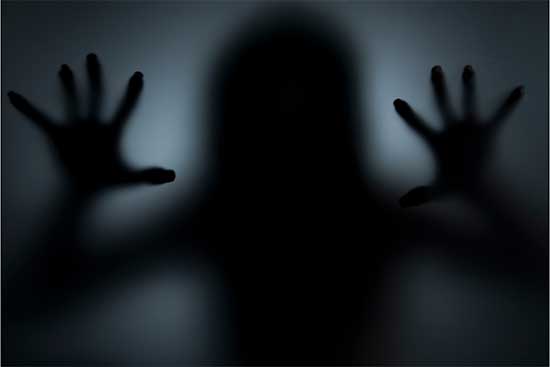 Dead Man's Hand
Directed by Charles Brand, this 2007 release, initially known as The Haunted Casino, is based entirely on Las Vegas casinos. The film is about the protagonist, Matthew Dragna, who inherits the casino from his deceased uncle. But it turns out that the building is already inhabited by a handful of gangster ghosts who are often more funny than scary. Film critics are not usually very generous with this film, but for fans of the horror genre who want to have a good time after hunting for no deposit bonuses and free spins for free slots games, it can be quite entertaining.
Remains
Set in another abandoned casino, this time in the city of Reno in the US state of Nevada, the movie Remains came out in 2011. An accident turns the vast majority of the world's population into zombies eager to ensure a good portion of human flesh. This abandoned casino is home to several minority survivors who are not undead and are trying to flee zombie atrocities. It may not be the best undead movie but the abandoned casino element gives it a touch that other zombie-themed releases don't have.
Vegas Vampires
Finally, there is Vegas Vampires, whose premise is made quite clear in the title. Although the Anglo-Saxon language escapes us a bit, we can deduce that, indeed, the film is about vampires in Las Vegas. A movie so bad that it might deserve to be awarded the prize for the best bad movie ever made, Vegas Vampires is a true gem of bad cinema. It is worth taking a look if what we are looking for is to entertain ourselves with the cinema in a slightly different way.
After enumerating the candidates on this list, it must be said that not all movies set in casinos or with similar themes are horror films. It could be said that most of them are classified within other genres. Mythical franchises like James Bond have seen some of their big international releases like Casino Royale sweep the box office. Martin Scorsese's Casino is another great classic with a similar theme, as are Rounders with Matt Damon and Edward Norton, or the Cincinnati Kid; all of them are very good films centered around the world of gambling.
Final Say
Returning briefly to horror movies, it is in this genre where we will find some of the best-hidden titles from the general public, and consequently, we can come across some quite interesting movies if we take a subgenre such as gambling. It is worth noting the fact that there are as many specific sub-genres as there are hobbies and interests outside the realm of film. There is so much variety within the horror genre that there are movies for all tastes and all kinds of different audiences. Casinos and gambling are just one of the topics that have their own sub-genre within the category of scary and horror movies.