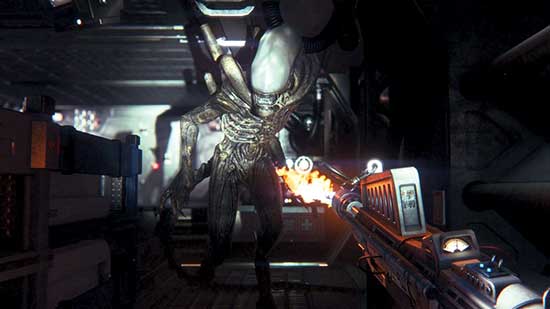 While viewing your favourite horror films, you may have overlooked one of the gaming industry's favourite pastimes: the adaptation of outstanding terrifying films into video games. At some point, every one of these brands has been converted into a video game, from The Texas Chainsaw Massacre and Halloween to Friday the 13th and A Nightmare on Elm Street and many more. Horror games are popular, and this genre of games is increasingly getting attention from many gamers, if you didn't know already, the horror genre has inspired many industries and sectors, you will be surprised to know that 'horror' has impacted the online gambling industry as well, there are many horror themed slot games and other traditional casino games available on these betting sites online at CNOG. Furthermore, in this article, we will be discussing two popular horror games that are worth playing if you're looking for a new horror game to play.
Evil Dead: Regeneration
Players must murder several times in order to discover the secrets of the game, which is brutal in comparison to the movie. An alternative reality in which Bruce Campbell's character Ash never returned to the mediaeval period is explored by the player, who adopts the role of Ash. As part of their journey, players must eliminate any Deadites that stand in their way and solve riddles in order to advance.
As one of the most well-known and well-known horror series in history, the Evil Dead franchise was established by Sam Raimi. A video game version of Ash Williams' humorous and frightening experiences would be great, and there have already been a number of them. In terms of popularity, Evil Dead: Regeneration was among the most well-liked video games.
Alien: Isolation 
There has been a plethora of Alien-themed video games, all of which have been of various quality. Most fans believe that Alien: Isolation is not just the finest survival horror game ever made, but also one of the best survival horror games ever made period. While the most of the games in the series are action games that are heavily influenced by the action-packed sequel, Aliens, this game is an ambient horror game that makes the Xenomorphs much scary than they were in the original film.
It takes place 15 years after the events of the original film, and players take control of Amanda Ripley, Ellen Ripley's daughter, as she sets out to learn what happened to her mother. Fans could even take control of Ellen throughout the events of the first film, according to a DLC pack released for the game. As a result, the game is frightening and eerie, which is just what the franchise needed after the notorious Aliens: Colonial Marines.